Hey readers! Welcome to Trendphobia travel blogs. Laxmi Nagar, in the big city of Delhi is a place where you can feel the city's lively spirit. It's a neighborhood that suits everyone from students to families and workers. In this blog, we'll take a closer look at what makes Laxmi Nagar so special and why it's worth visiting.
The Center of East Delhi
Laxmi Nagar is often called the center of East Delhi, and it's easy to see why. This neighborhood is a central hub for people living in the eastern part of the city. It's well connected to other parts of Delhi making it easy for people to travel around and explore the city.
A Place for Learning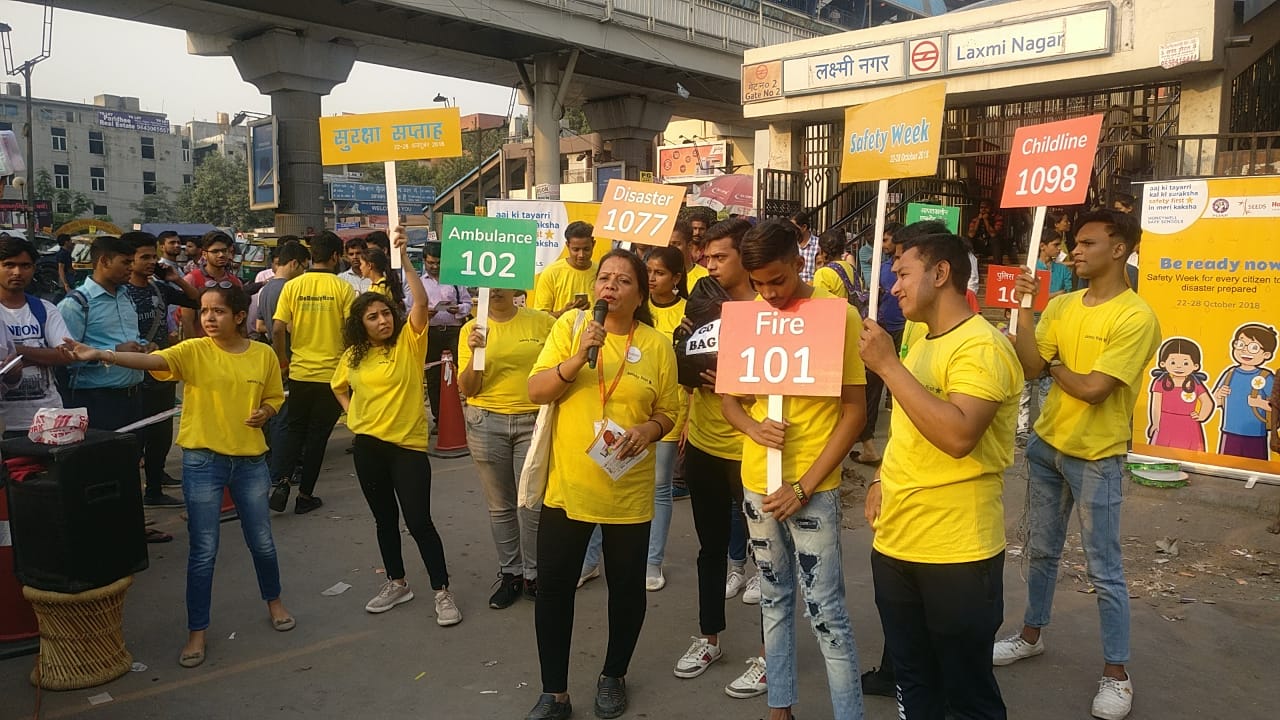 Laxmi Nagar stands out because of its educational places. It has many coaching centers and study spots that help students prepare for important exams. As a result the neighborhood is always full of young people creating an energetic and lively atmosphere.
Shopper's Heaven
Laxmi Nagar is a great place to shop. Local markets offer a wide range of clothes, electronics and everyday items at good prices. You can find everything from stylish clothes to the newest gadgets and it's a great place to practice your bargaining skills.
Also read Connaught Place: Delhi's Heart of Shopping and Dining
Delicious Street Food
If you love food, Laxmi Nagar is a treat. The streets are filled with food stalls and vendors offering tasty snacks and street food. You can enjoy local favorites like snacks, stuffed fried bread and spicy chickpea curry all at affordable prices.
Green Areas
Among the city's hustle and bustle Laxmi Nagar also has a few green spots where you can relax and enjoy nature. Parks like Swarn Jayanti Park and Laxmi Nagar District Park offer a peaceful break from the city's noise.
Good Transportation
Laxmi Nagar's good location makes it a great place to live or visit. The Delhi Metro connects well to it providing an easy way to navigate the city. You'll also find various bus routes and rickshaws that make it easy to move around the neighborhood.
Conclusion
Laxmi Nagar, Delhi is a neighborhood that captures the city's spirit in a special way. It's a mix of education, shopping, delicious street food and a rich cultural heritage. Whether you're a student looking for quality coaching a shopper searching for deals or a food lover exploring new flavors Laxmi Nagar has something to offer. This lively and diverse neighborhood is a must visit for anyone who wants to experience the heart of Delhi.
Thanks for reading.
Trendphobia brings you content that aims to inspire and excite you to live an adventurous and fulfilling life. Stay updated with new trends and ideas and follow trendphobia.
You may also read:
Garden of Five Senses: A Peaceful Retreat in the City
Varanasi: The Spiritual Heart of India
Jaisalmer Rajasthan: Discovering its Golden Beauty
Shivya Nath: Unleashing the Wanderlust