Hey readers! Welcome to Trendphobia travel blogs. Welcome to the enchanting land of Jaisalmer, Rajasthan Known as the "Golden City" for its majestic sandstone architecture that seems to shimmer in the desert sun Jaisalmer is a place straight out of a fairy tale. In this blog, we'll take you on a journey to discover the magic of this desert jewel in simple words that everyone can enjoy.
The Golden Fort – A Desert Jewel
At the heart of Jaisalmer stands the magnificent Jaisalmer Fort a UNESCO World Heritage Site that dates back to 1156 AD. This fort is like a golden crown atop a hill made entirely of honey-colored sandstone. As you walk through its narrow winding streets you'll feel like you've stepped back in time. The fort is a living testament to Rajasthan's rich history and architectural brilliance.
Camel Safaris A Desert Adventure
Jaisalmer is located in the Thar Desert and no trip here is complete without experiencing a camel safari. These gentle giants will take you on a desert adventure like no other. You can ride them through the dunes watch mesmerizing sunsets and even camp under the star studded desert sky. It's an experience that will leave you with lasting memories.
Havelis Architectural Marvels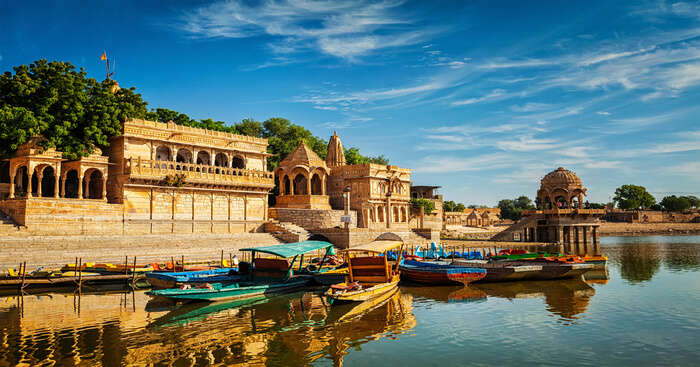 Jaisalmer is also famous for its intricately designed havelis which are ornate mansions that showcase the opulence of the bygone era. Patwon Ki Haveli and Salim Singh Ki Haveli are two must visit havelis. The stunning facades delicate carvings and historical significance make them a photographer's paradise.
Also read Srinagar: A City of Beauty and Culture
Cultural Delights
Immerse yourself in the rich culture of Jaisalmer by attending traditional folk performances. The folk music and dance of Rajasthan will transport you to a world of vibrant colors and rhythmic beats. Don't forget to try the local cuisine which includes mouthwatering dishes like dal baati churma and ker sangri.
Shopping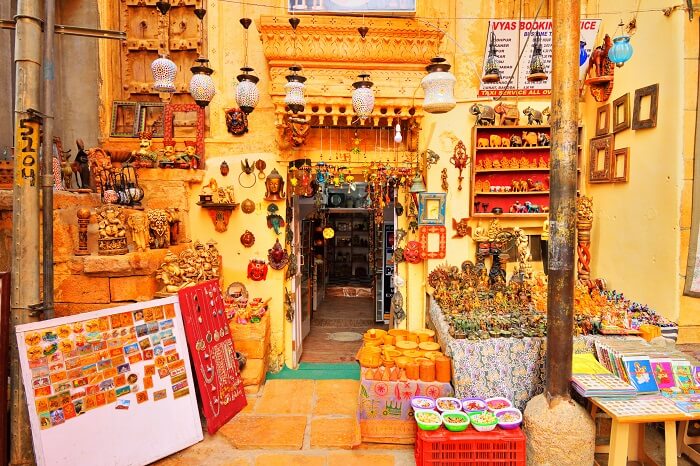 Jaisalmer is a shopper's paradise. The local markets are brimming with handicrafts, jewelry, textiles and more. You can shop for souvenirs to take home, including colorful fabrics, embroidered bags and traditional Rajasthani puppets.
Also read Lotus Temple Delhi: A Place of Peace and Unity
Conclusion
Jaisalmer, Rajasthan is a place of timeless beauty and charm. Its golden architecture, desert adventures and rich culture make it a destination like no other. Whether you're a history buff an adventure seeker or simply looking to soak in the vibrant culture Jaisalmer has something to offer everyone. So pack your bags and get ready to explore this magical corner of Rajasthan the Golden City awaits.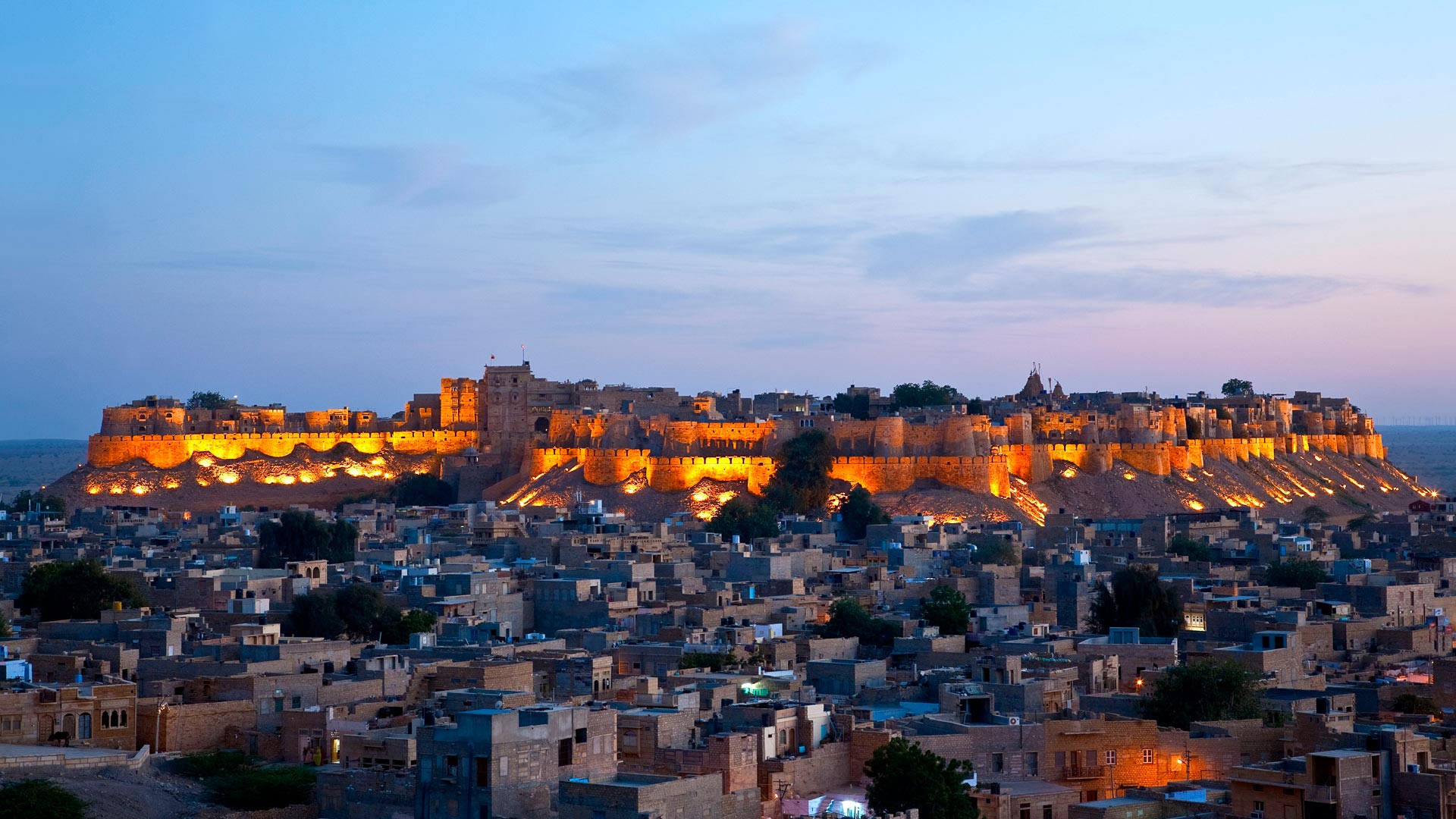 Thanks for reading.
Trendphobia brings you content that aims to inspire and excite you to live an adventurous and fulfilling life. Stay updated with new trends and ideas and follow trendphobia.
You may also read:
Varanasi: The Spiritual Heart of India
Chambal Riverfront: Discovering its Enigmatic Beauty
Shikari Devi Temple: A Journey to Remember
Shivya Nath: Unleashing the Wanderlust