Hey readers! Welcome to Trendphobia travel blogs. Do you ever crave a break from the hustle and bustle of city life? Delhi, India's bustling capital has just the spot for you the Garden of Five Senses. This beautiful garden is a peaceful oasis where you can escape the chaos of the city and connect with nature. Let's take a stroll through this enchanting place in simple words.
What is the Garden of Five Senses?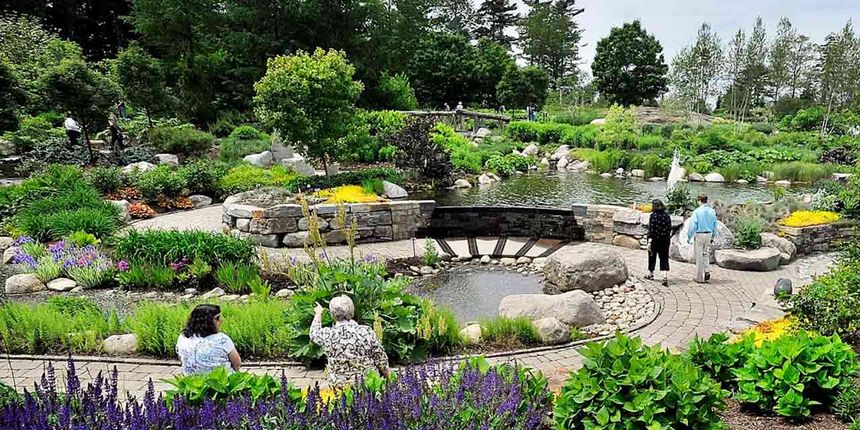 The Garden of Five Senses is a serene park located in South Delhi. It's not your typical garden with just flowers and trees. It's a unique place that engages all your senses sight, sound, touch, taste and smell.
What Can You Do There?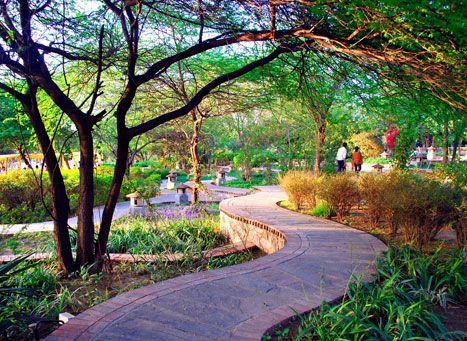 Enjoy the Scenery: As you enter the garden you'll be greeted by beautiful landscapes and vibrant flowers. It's a fantastic place for a leisurely walk or a picnic with family and friends.
Sculptures and Art: Throughout the garden, you'll find intriguing sculptures and art installations. These artworks add to the garden's charm and make it a great place for art enthusiasts.
Amphitheater: The garden has an open-air amphitheater where cultural events, concerts and performances take place. Check the schedule and you might catch a show during your visit.
Food and Drinks: There are several cafes and restaurants within the garden where you can savor delicious food and refreshing beverages. It's a great spot for a meal amidst nature.
Relaxation: Whether you want to meditate read a book or simply relax there are plenty of tranquil spots in the garden to do just that. The peaceful ambiance is perfect for unwinding.
Also read Connaught Place: Delhi's Heart of Shopping and Dining
The Magic of Different Gardens:
Within the Garden of Five Senses you'll find various themed gardens each with its own unique character. Here are a few you shouldn't miss:
Khas Bagh: This garden is inspired by the Mughal era, featuring fountains, fragrant flowers and beautifully landscaped lawns.
Neel Bagh: A garden dedicated to aquatic plants and water features creating a serene and refreshing atmosphere.
Herb Garden: A delightful place to explore a variety of herbs and their uses.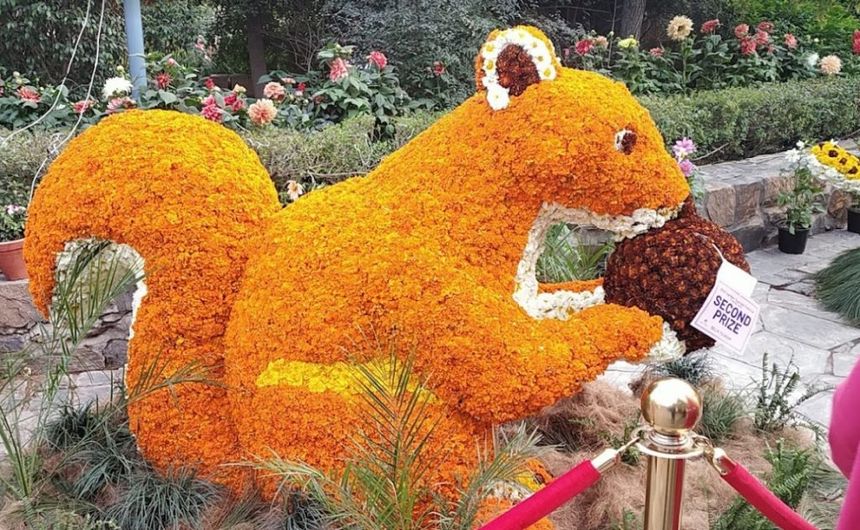 Conclusion
The Garden of Five Senses in Delhi is a hidden gem that offers a break from the city's chaos. It's a place to unwind, connect with nature and enjoy a sensory journey. So, if you're in Delhi and need some tranquility don't miss out on this enchanting oasis in the heart of the city.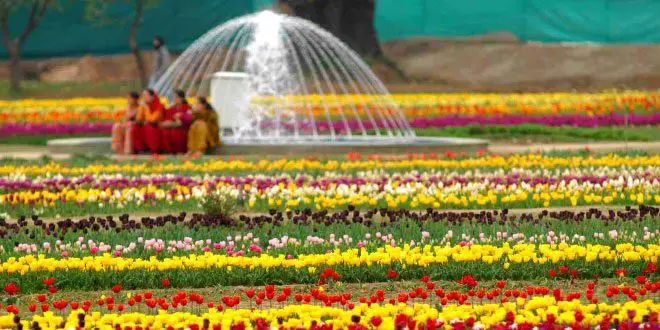 Thanks for reading.
Trendphobia brings you content that aims to inspire and excite you to live an adventurous and fulfilling life. Stay updated with new trends and ideas and follow trendphobia.
You may also read:
Shikari Devi Temple: A Journey to Remember
Varanasi: The Spiritual Heart of India
Jaisalmer Rajasthan: Discovering its Golden Beauty
Shivya Nath: Unleashing the Wanderlust