Hey readers! Welcome to Trendphobia travel blogs. When you think of India you might picture bustling cities, spicy curries and vibrant festivals. But tucked away in the northern state of Uttar Pradesh is a place that feels like a step back in time Vrindavan. This charming town is steeped in history, culture and spirituality making it a must-visit destination for anyone seeking a unique and serene experience.
A Sacred Land
Vrindavan is not just any ordinary town. It is considered one of the holiest places in Hinduism. Why you ask? Well it's the legendary playground of Lord Krishna. The stories of his childhood adventures, charming melodies played on his flute and his divine love with Radha have made this place a sacred site. Pilgrims and tourists flock to Vrindavan to seek blessings and experience the aura of Krishna's love.
Temples Galore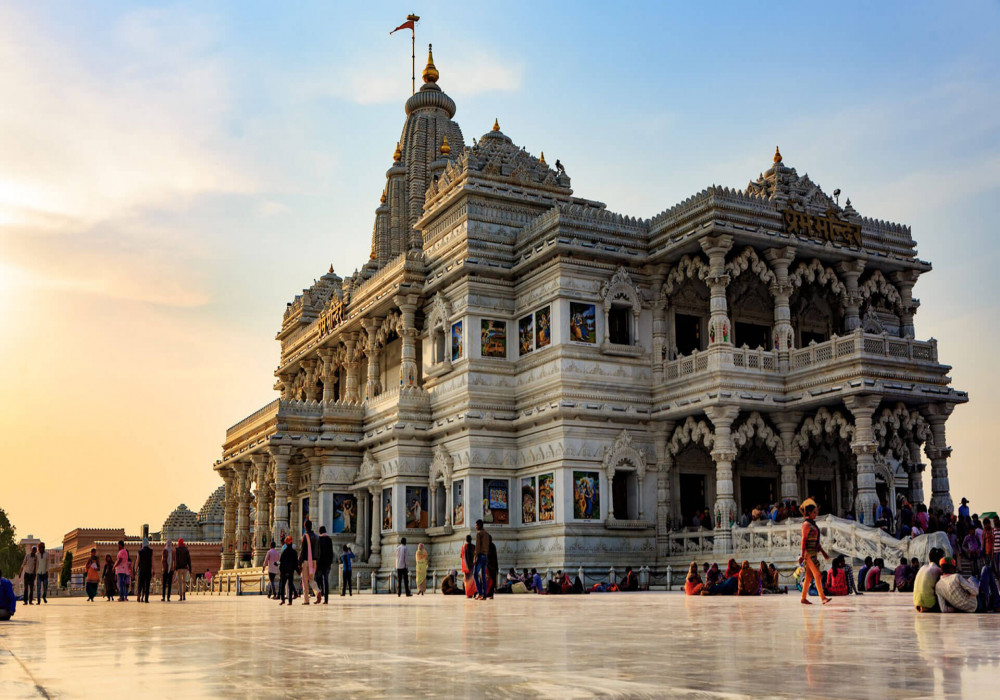 Vrindavan is home to countless temples each with its own unique charm. The most famous one is the Banke Bihari Temple where the statue of Lord Krishna stands with his arms wide open welcoming devotees and seekers of peace. Other notable temples include the ISKCON temple, Radha Raman Temple and Prem Mandir. These temples are not just places of worship but also architectural marvels that showcase exquisite craftsmanship.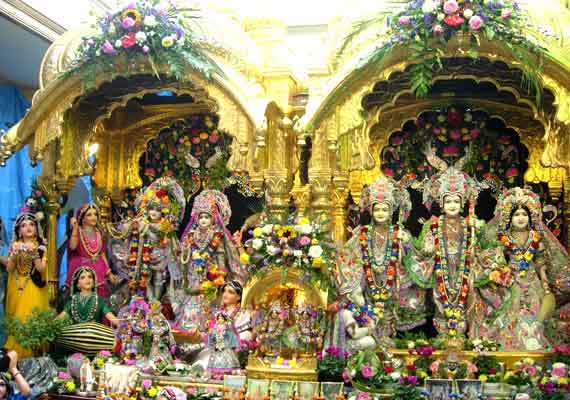 Soul-Refreshing Yamuna River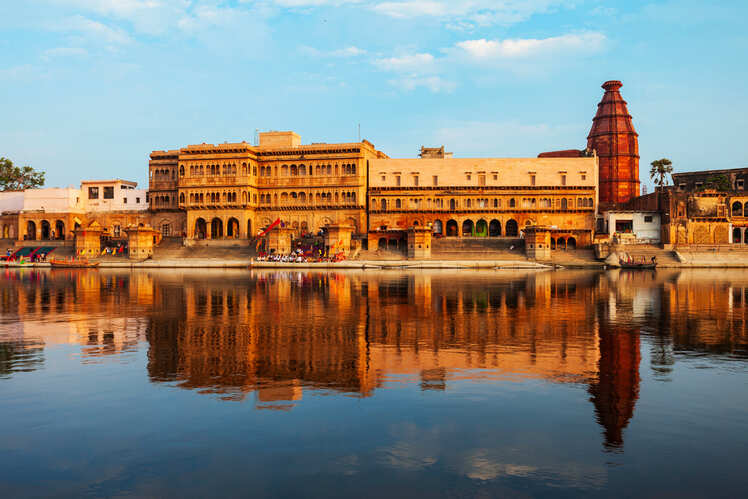 The serene Yamuna River flows gently through Vrindavan. Many people come here to take a dip in the sacred waters believing it washes away sins and purifies the soul. The picturesque ghats are perfect for peaceful contemplation and meditation. Don't forget to catch the mesmerizing Ganga Aarti ceremonies held on these ghats in the evening.
Charming Streets
Vrindavan's streets are a sight to behold. Narrow lanes adorned with colorful buildings and flower shops make you feel like you're in a different era. Rickshaws and cycle-rickshaws are the primary mode of transport adding to the town's old-world charm. Strolling through these streets you'll come across shops selling souvenirs traditional clothing and local sweets like peda and jalebi all worth trying.
Festivals and Celebrations
Vrindavan is a place where every day feels like a celebration. However there are some special occasions that take the festivities to a whole new level. Janmashtami the birthday of Lord Krishna is the most significant festival celebrated with great pomp and show. The entire town comes alive with dance, music and a joyful spirit that's infectious.
Also read Dhordo Village: A Hidden Gem in Gujarat
Simple Living and Great Food
Despite its spiritual significance Vrindavan maintains a simple and unassuming way of life. People here are friendly and the town offers delicious vegetarian food. Don't miss the local specialties like Aloo Paratha, Chai and of course the famous Mithai.
Conclusion
Vrindavan, with its historical and spiritual essence is a unique destination that offers a break from the hustle and bustle of modern life. Whether you're a believer seeking divine experiences or a traveler looking for an authentic taste of India, Vrindavan's simple and serene charm will leave a lasting impression on your heart and soul.
Thanks for reading.
Trendphobia brings you content that aims to inspire and excite you to live an adventurous and fulfilling life. Stay updated with new trends and ideas and follow trendphobia.
You may also read:
Kasol: A Backpacker's Paradise in Himachal Pradesh
Laxmi Nagar, Delhi: A Vibrant Neighborhood
Varanasi: The Spiritual Heart of India
Shivya Nath: Unleashing the Wanderlust