Hey readers! Welcome to Trendphobia travel blogs. Have you ever heard of Dhordo Village in Gujarat? If not you're in for a delightful surprise! Dhordo is a charming and picturesque village located in the Kutch district of Gujarat India. In this blog, we'll take you on a journey to discover the beauty and uniqueness of this hidden gem in simple words.
Geography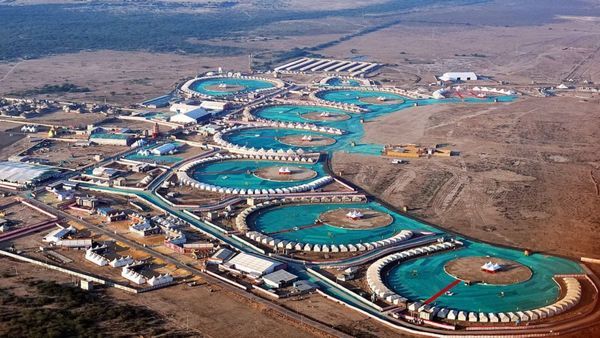 Dhordo is situated in the heart of the Great Rann of Kutch a vast salt desert that sparkles like a shimmering mirror under the sun. This unique location makes Dhordo a one-of-a-kind destination.
Culture and People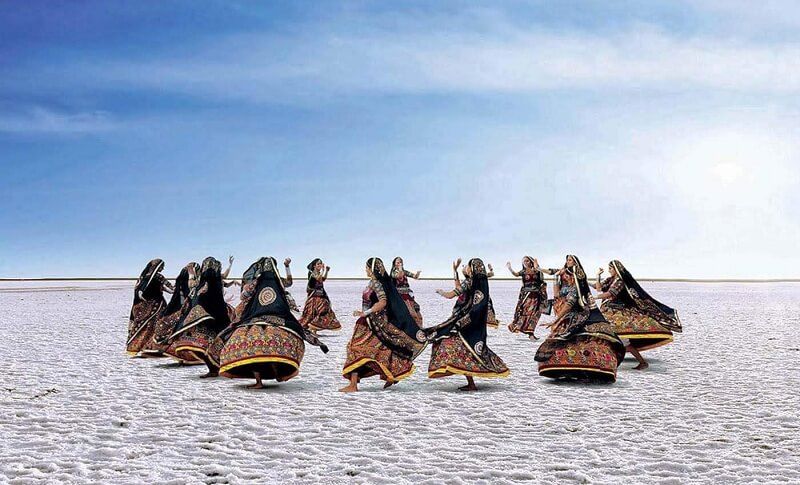 The people of Dhordo are warm welcoming, and known for their colorful traditional attire. They primarily belong to the Kutchi community and celebrate their culture through music, dance and handicrafts. You'll get to witness their rich heritage when you visit.
Rann Utsav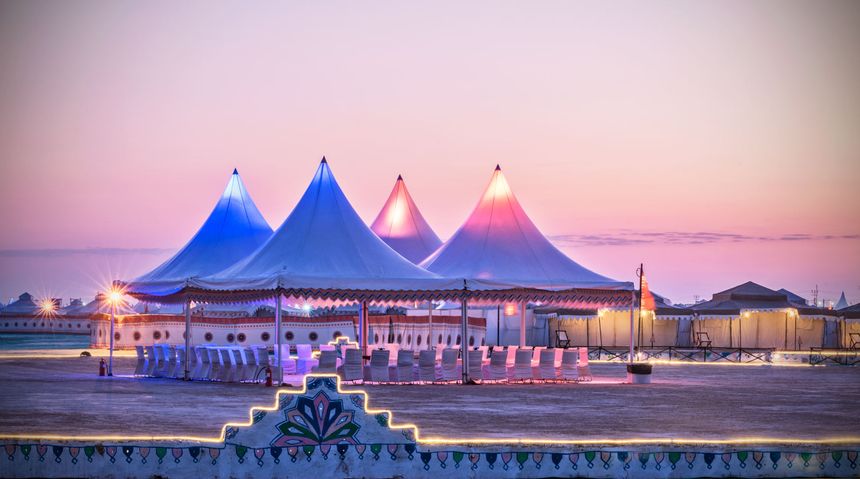 One of the most famous things about Dhordo is the Rann Utsav. It's a grand festival that takes place from October to March and showcases the incredible art, craft and cultural diversity of the region. The entire village transforms into a vibrant hub of festivities.
White Salt Desert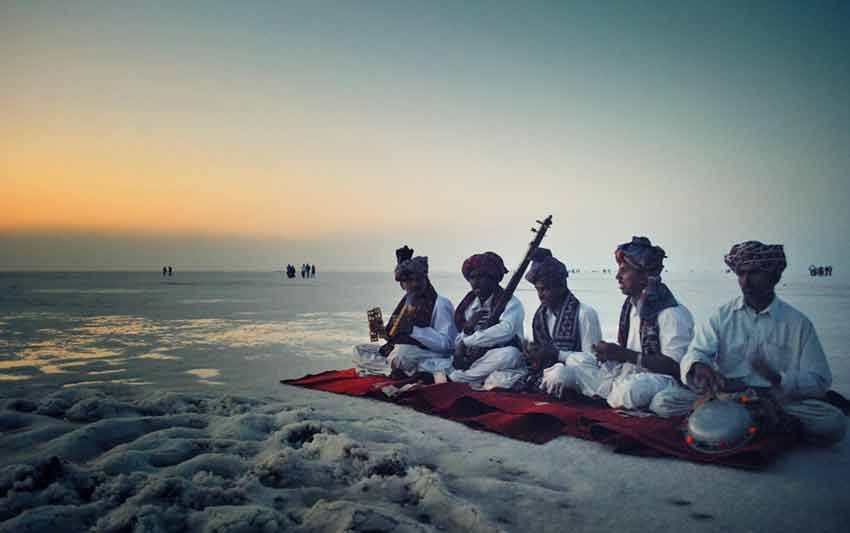 Dhordo is famous for its stunning white salt desert. During the festival, you can go on a desert safari and explore the endless stretches of glistening white sands. It's a surreal experience and perfect for stargazing at night.
Tents and Accommodation
If you plan to stay in Dhordo you can opt for luxury tents that provide all the modern amenities while allowing you to immerse yourself in the traditional culture and surroundings.
Local Handicrafts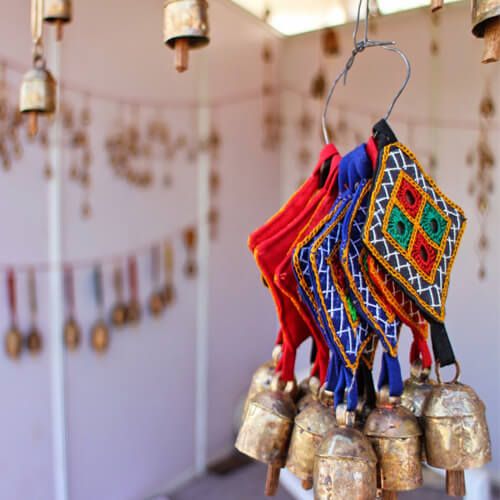 Dhordo is a hub for traditional handicrafts. You can shop for beautifully crafted textiles, pottery, and jewelry. The local artisans showcase their talents and you can even watch them at work.
Cuisine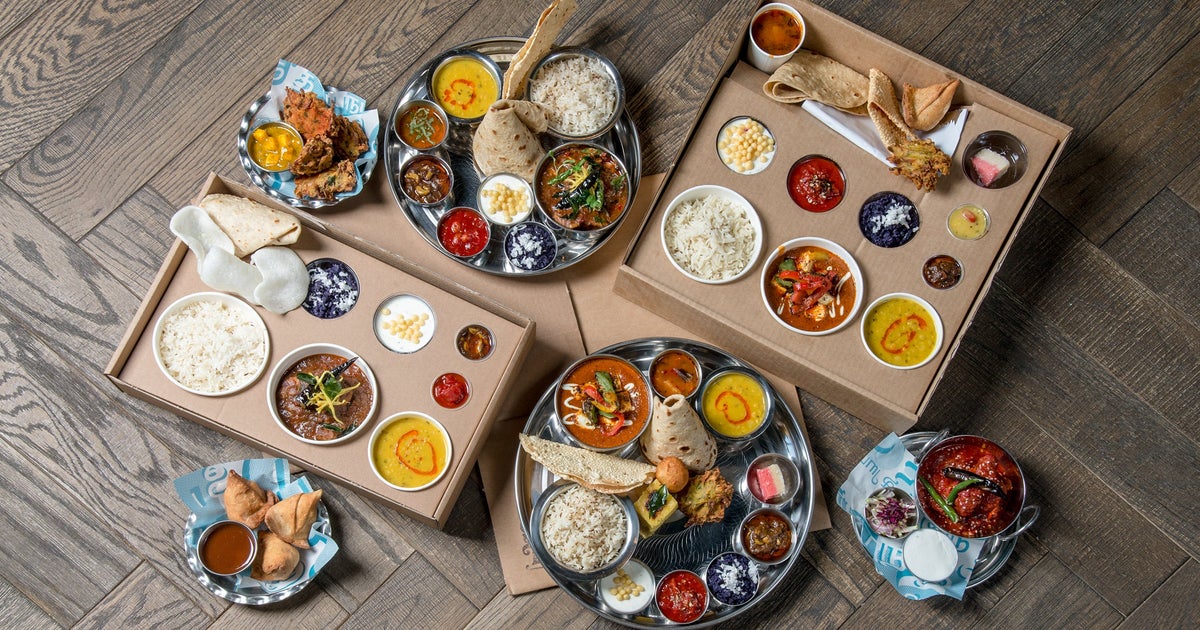 Don't forget to savor the local cuisine. Dhordo offers a delectable range of dishes including traditional Gujarati thalis which are a must-try.
Breathtaking Sunsets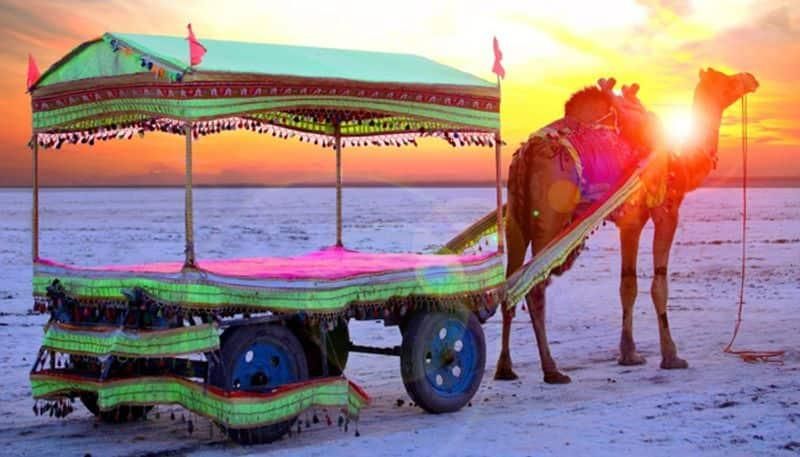 One of the most enchanting experiences in Dhordo is watching the sun setting over the vast salt desert. The sky lights up in shades of orange and pink creating a stunning backdrop.
Conclusion
Dhordo Village in Gujarat is a place of cultural richness, natural beauty and warm hospitality. It's an extraordinary destination for those seeking a unique and unforgettable experience. So, if you're looking for a place to explore the rich traditions of Gujarat and witness the magic of a white desert Dhordo is the perfect place to be. Make sure to visit during the Rann Utsav to get the full Dhordo experience.
Thanks for reading.
Trendphobia brings you content that aims to inspire and excite you to live an adventurous and fulfilling life. Stay updated with new trends and ideas and follow trendphobia.
You may also read:
Neemrana: A Fascinating Journey Through History
Chambal Riverfront: Discovering its Enigmatic Beauty
Shikari Devi Temple: A Journey to Remember
Shivya Nath: Unleashing the Wanderlust