Hey readers! Welcome to Trendphobia travel blogs. Nestled in the lush green mountains of Himachal Pradesh McLeodganj is a picturesque and vibrant hill station that has captivated the hearts of travelers from around the world. Known for its stunning natural beauty, Tibetan culture and spiritual vibes McLeodganj offers a unique and enriching experience for all who visit. In this blog post, we will take you on a virtual tour of this Himalayan haven, sharing insights into its attractions, culture and what makes it a must-visit destination.
The Enchanting Landscape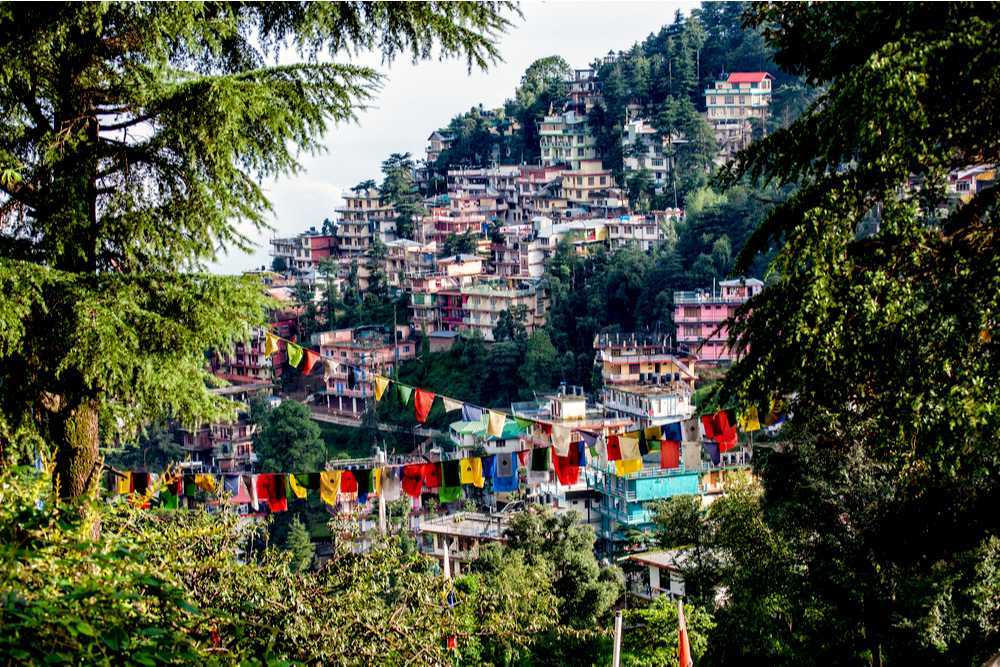 One of the first things that strikes you when you arrive in McLeodganj is the breathtaking landscape. The town is situated at an altitude of 2,082 meters above sea level and is surrounded by the mighty Dhauladhar Range. The snow-capped peaks of the Dhauladhars create a stunning backdrop making McLeodganj a year-round destination for nature enthusiasts and trekkers.
Trekking Adventures
For adventure seekers, McLeodganj offers a plethora of trekking opportunities. The most famous trek in the region is the Triund Trek a relatively easy hike that rewards trekkers with panoramic views of the mountains and valleys. For those seeking a more challenging adventure the Indrahar Pass trek provides an unforgettable experience.
Spiritual Exploration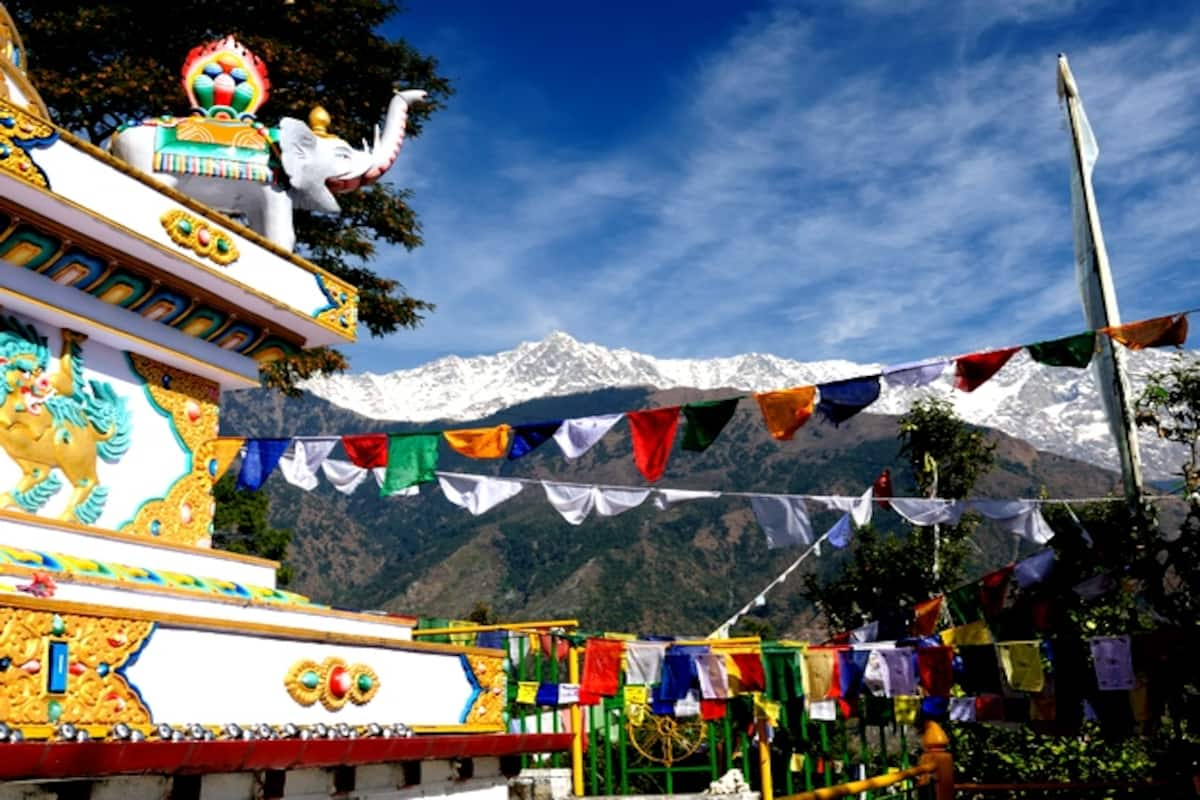 McLeodganj is not just about natural beauty it's also a place of spiritual significance. It is the residence of His Holiness the 14th Dalai Lama and has become a hub for Tibetan Buddhism. The Tsuglagkhang Complex which houses the Dalai Lama's temple is the spiritual heart of McLeodganj. Visitors can attend teachings and meditate in the serene ambiance of the temple.
Tibetan Culture and Cuisine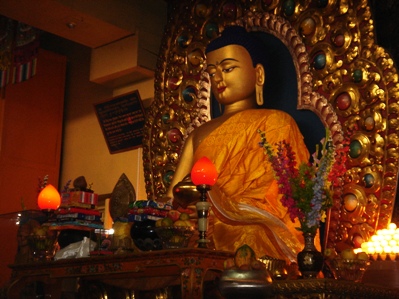 The town's Tibetan influence is evident in its culture and cuisine. Stroll along the streets and you'll find Tibetan prayer flags, monasteries and shops selling Tibetan handicrafts. Don't miss the chance to savor authentic Tibetan dishes like momos, thukpa and butter tea at the local eateries.
Also read Mukteshwar Mahadev Temple in Uttarakhand
Dharamkot and Bhagsu Nag
Just a short walk or drive from McLeodganj, you'll find the serene villages of Dharamkot and Bhagsu Nag. Dharamkot is known for its yoga and meditation centers, attracting spiritual seekers from around the world. Bhagsu Nag is famous for the Bhagsunath Temple and the Bhagsu Waterfall where you can take a refreshing dip in the natural pool.
Shopping Delights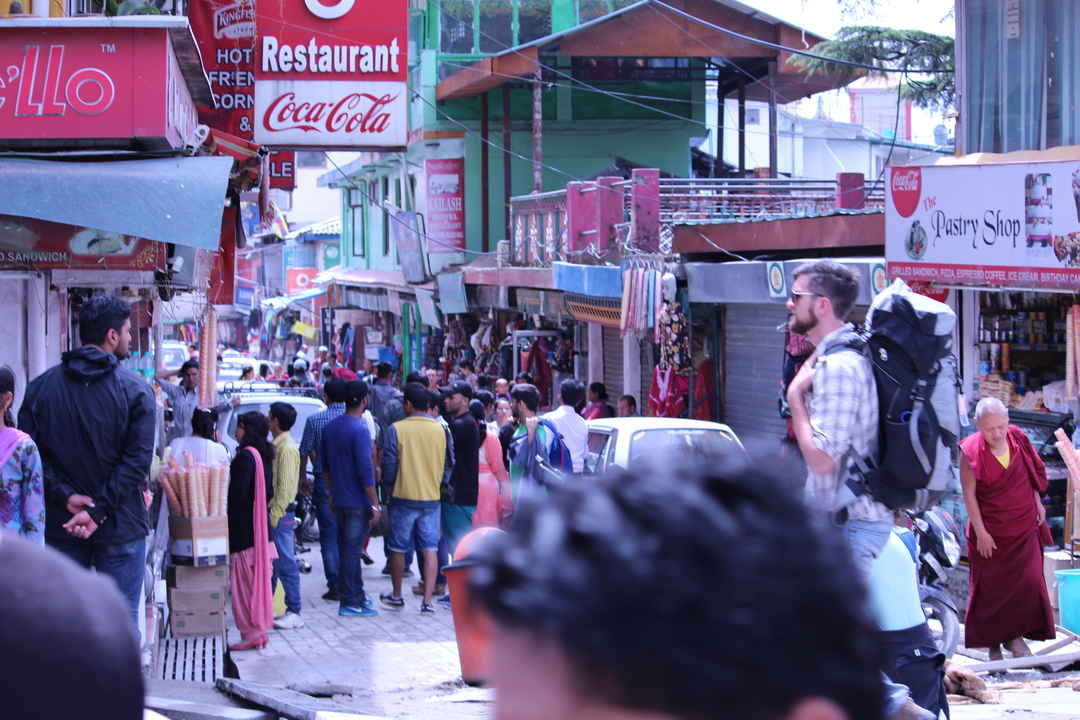 McLeodganj is a shopper's paradise, offering a wide range of souvenirs, handicrafts and clothing items. The local markets are filled with colorful Tibetan artifacts, prayer flags, jewelry and woolen garments. Bargaining is a common practice so don't be afraid to haggle for a good deal.
The Magic of Triund
If you're a nature lover you can't leave McLeodganj without experiencing the magic of Triund. This alpine meadow is a 9-kilometer trek from McLeodganj and offers jaw-dropping views of the Dhauladhars. Many trekkers choose to camp overnight to witness the stunning sunset and sunrise. The experience of spending a night under the starry sky with the mountains as your companions is truly enchanting.
Also read Chokhi Haveli: A Glimpse of Rajasthan's Royal Heritage in Delhi
Conclusion
McLeodganj is more than just a destination it's an experience that leaves an indelible mark on your soul. Whether you're seeking adventure, spiritual solace or simply a break from the chaos of city life McLeodganj has something to offer everyone. The blend of natural beauty, Tibetan culture and warm hospitality makes this Himalayan haven a place you'll want to visit again and again. So, pack your bags put on your trekking shoes and embark on a journey to McLeodganj – a paradise in the Himalayas.
Trendphobia brings you content that aims to inspire and excite you to live an adventurous and fulfilling life. Stay updated with new trends and ideas and follow trendphobia.
You may also read:
Surkanda Devi: A Journey to Serenity in Uttarakhand
Exploring Nainital's Top 5 Cafes: A Culinary Adventure in the Hills
Shikari Devi Temple: A Journey to Remember
Shivya Nath: Unleashing the Wanderlust