Hey readers! Welcome to Trendphobia travel blogs. Nestled in the serene Kumaon region of Uttarakhand, Nainital is a picturesque hill station known for its breathtaking landscapes, pristine lakes and lush greenery. Beyond its natural beauty, Nainital also offers a delightful culinary scene with charming cafes that cater to the tastes of both tourists and locals alike. If you're planning a visit to this enchanting destination, be sure to check out these five must-visit cafes that offer not just delicious food but also an unforgettable ambiance.
Cafe Chica
Tucked away in the heart of Nainital, Cafe Chica is a cozy little gem that's perfect for those seeking a respite from the bustling Mall Road. With its warm and inviting atmosphere it's an ideal spot to unwind and enjoy the scenic views of the surrounding hills.
Sakley's Restaurant & Pastry Shop
A beloved establishment for both tourists and locals, Sakley's is renowned for its quaint décor and an extensive menu that caters to diverse tastes. Whether you're in the mood for fluffy pancakes, hearty English breakfast or simply a cup of masala chai, Sakley's has it all. Don't forget to indulge in their delightful pastries and cakes, which are perfect for satisfying your sweet cravings.
Cafe By The Lake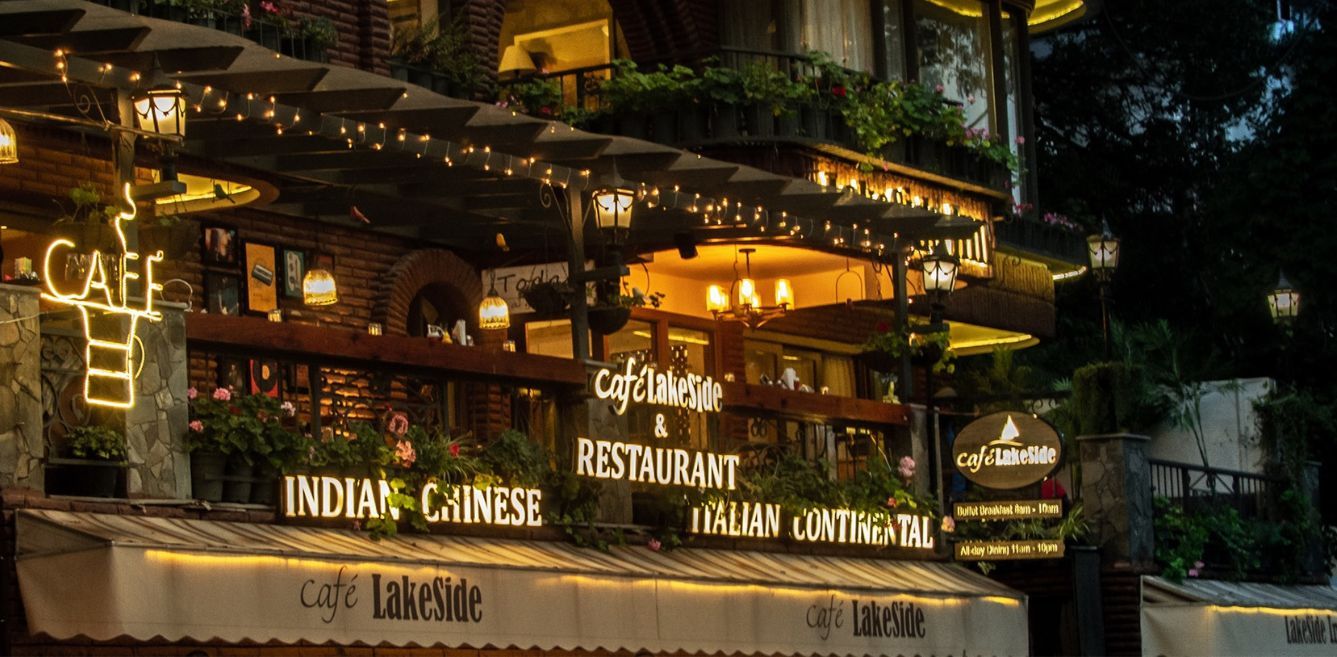 As the name suggests, Cafe By The Lake offers a unique dining experience by the beautiful Naini Lake. This cafes boasts a menu filled with vegetarian delights, including a variety of pizzas, pastas and Indian dishes. The tranquil ambiance, accompanied by the mesmerizing view of the lake and surrounding hills, makes it an ideal spot for a romantic meal or a peaceful breakfast.
Giannis Pure Veg Restaurant
Giannis is a vegetarian paradise in Nainital, offering a wide range of Indian Chinese and Italian dishes. The friendly staff and vibrant interiors add to the overall charm of this place. If you're a fan of wood-fired pizzas and delicious pasta Giannis should be on your must-visit list.
The Pots & Stones Cafe
Nainital's allure extends beyond its bustling streets "The Pots & Stones Cafe" is a testament to that. Located away from the main town, this café offers a serene escape into nature. Additionally, the cafe serves a delectable assortment of snacks, sandwiches and beverages. What makes it truly special however, is the beautiful garden seating area where you can relax amidst lush greenery and chirping birds.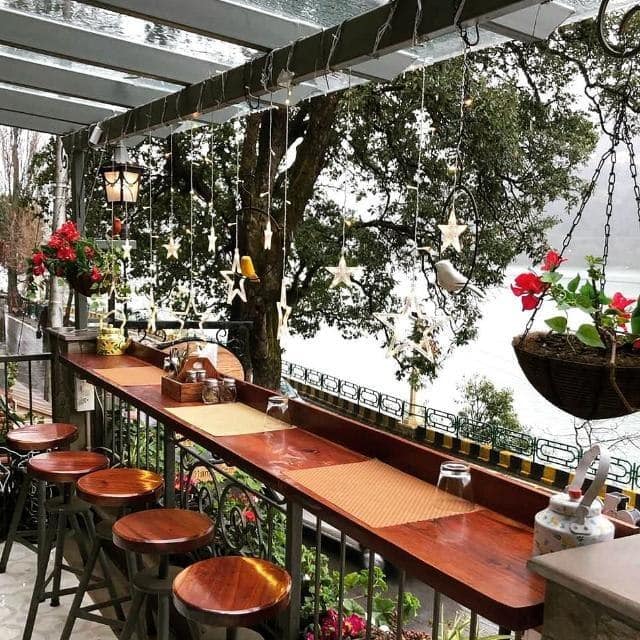 In conclusion Nainital's cafés not only serve delectable food but also provide unique experiences that enhance your visit to this scenic hill station. Whether you're seeking solitude by the lake or a cozy corner in town, these cafes offer a diverse range of flavors and settings to make your stay in Nainital truly memorable. So, be sure to include a cafes-hopping adventure in your Nainital itinerary and savor the flavors of the hills
Thanks for reading.
Trendphobia brings you content that aims to inspire and excite you to live an adventurous and fulfilling life. Stay updated with new trends and ideas and follow trendphobia.
You may also read:
Mukteshwar Mahadev Temple in Uttarakhand
Kamrunag Temple: Unraveling the Magic in Himachal Pradesh
Shikari Devi Temple: A Journey to Remember
Shivya Nath: Unleashing the Wanderlust