Hey readers! Welcome to Trendphobia travel blogs. Are you ready for an adventure that will make your heart race and your spirits soar? Look no further than Flyboy Air Safari in Gurgaon where you can experience the thrill of flying like a bird while taking in breathtaking views of the landscape below. In this blog post, we'll take you on a virtual journey through this exhilarating experience, from the moment you arrive at Flyboy Air Safari to the adrenaline-pumping moments in the sky.
The Setting
Located just a short drive away from the bustling city of Delhi, Flyboy Air Safari offers a unique escape from the daily grind. Gurgaon's picturesque landscape serves as the perfect backdrop for this aerial adventure. With its vast open spaces lush green fields and a clear blue sky above you'll feel like you're in a different world altogether.
Preparation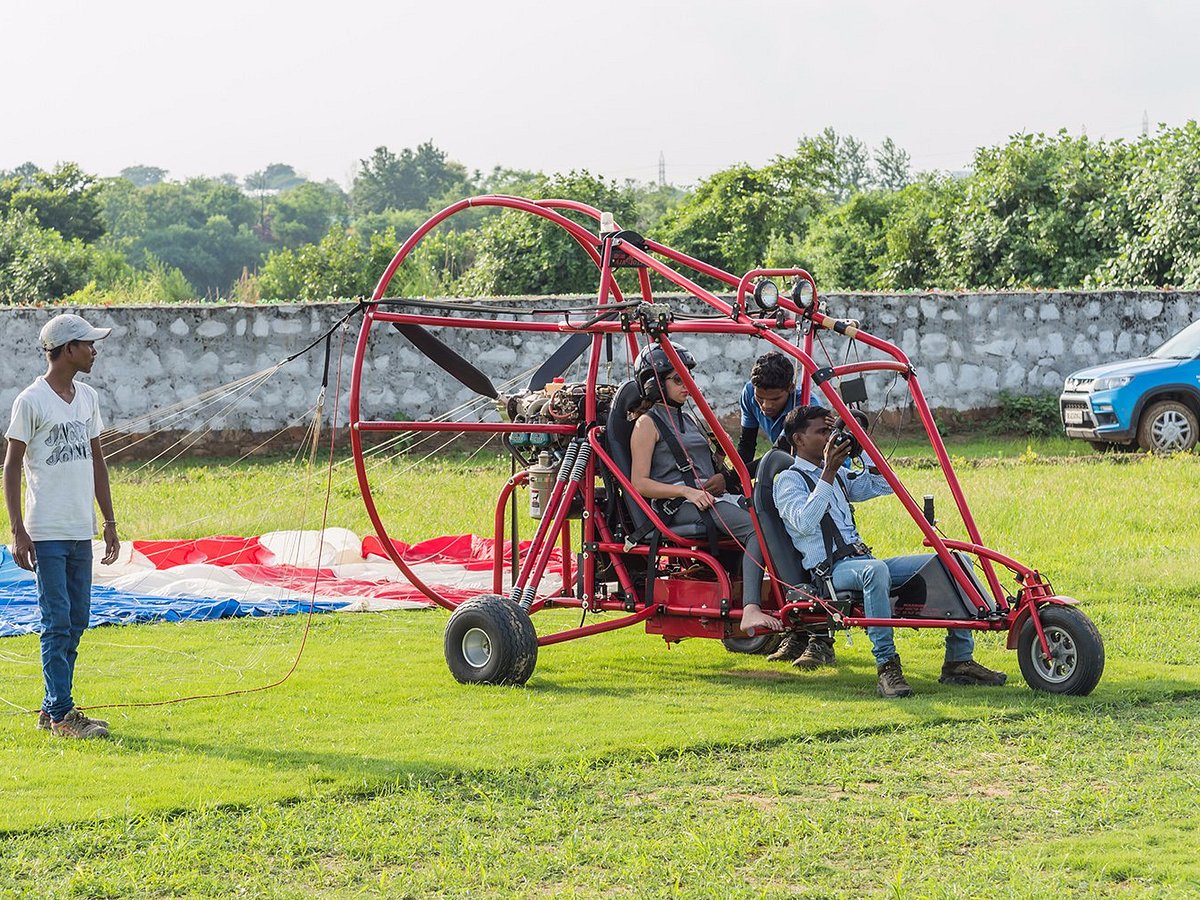 Before you take to the skies the friendly and experienced team at Flyboy Air Safari ensures that you are well-prepared and completely at ease. Safety is their top priority and they provide all participants with a detailed briefing about the flight, safety protocols and the equipment being used.
Also read McLeodganj: A Himalayan Haven for Travelers
The Aircraft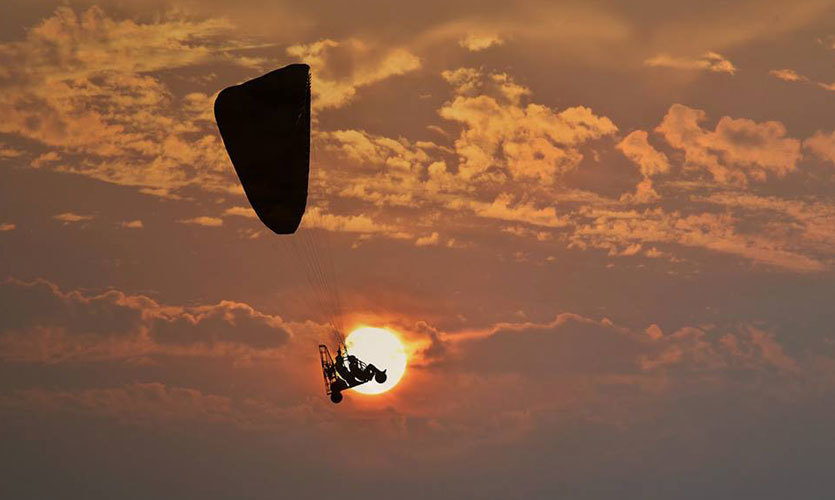 At Flyboy Air Safari you have the option to choose from various flying experiences each offering a unique perspective of the landscape. Before taking flight the experienced team ensures your preparation and safety with a detailed briefing and you'll be suited up in appropriate flying gear including a harness and helmet. Once ready the experience of running into the wind and then effortlessly lifting off the ground is truly magical offering breathtaking views and unforgettable memories.
Also read Chokhi Haveli: A Glimpse of Rajasthan's Royal Heritage in Delhi
The Experience
Once you're ready, it's time to take off! The feeling of running into the wind and then lifting off the ground is nothing short of magical. The sensation of flying in a powered paraglider is unlike anything you've ever experienced. The views from the air are simply spectacular. The sense of serenity that comes with floating high above the earth is truly unforgettable. Flyboy Air Safari offers a range of flight durations so you can choose the one that best suits your preferences and budget.
Conclusion
Flyboy Air Safari in Gurgaon is an experience that combines the thrill of flying with the beauty of the natural world. It's an adventure that appeals to both adrenaline junkies and those seeking a peaceful escape from the chaos of city life. So, if you're looking to add a dash of excitement to your life and create lasting memories make sure to put Flyboy Air Safari on your must-do list. It's an adventure that will leave you feeling on top of the world.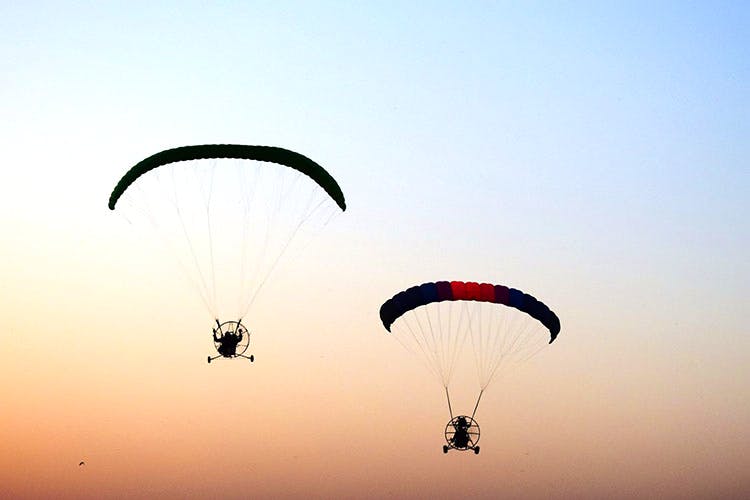 Thanks for reading.
Trendphobia brings you content that aims to inspire and excite you to live an adventurous and fulfilling life. Stay updated with new trends and ideas and follow trendphobia.
You may also read:
Surkanda Devi: A Journey to Serenity in Uttarakhand
Exploring Nainital's Top 5 Cafes: A Culinary Adventure in the Hills
Shikari Devi Temple: A Journey to Remember
Shivya Nath: Unleashing the Wanderlust