Hey readers! Welcome to Trendphobia travel blogs. Uttarakhand, a northern state in India is renowned for its breathtaking landscapes and spiritual significance. Among its many sacred destinations, Surkanda Devi Temple stands as a serene beacon of devotion and natural beauty. Nestled amidst the Garhwal Himalayas, this temple offers a divine escape and a trekking adventure rolled into one.
Discovering Surkanda Devi
Surkanda Devi Temple is perched at an altitude of approximately 2,757 meters (9,045 feet) above sea level. The temple is dedicated to Goddess Parvati and it holds immense religious significance in the region. Legend has it that when Lord Shiva carried the charred body of Goddess Sati, her head fell at this spot making it a sacred place.
The Trek to Serenity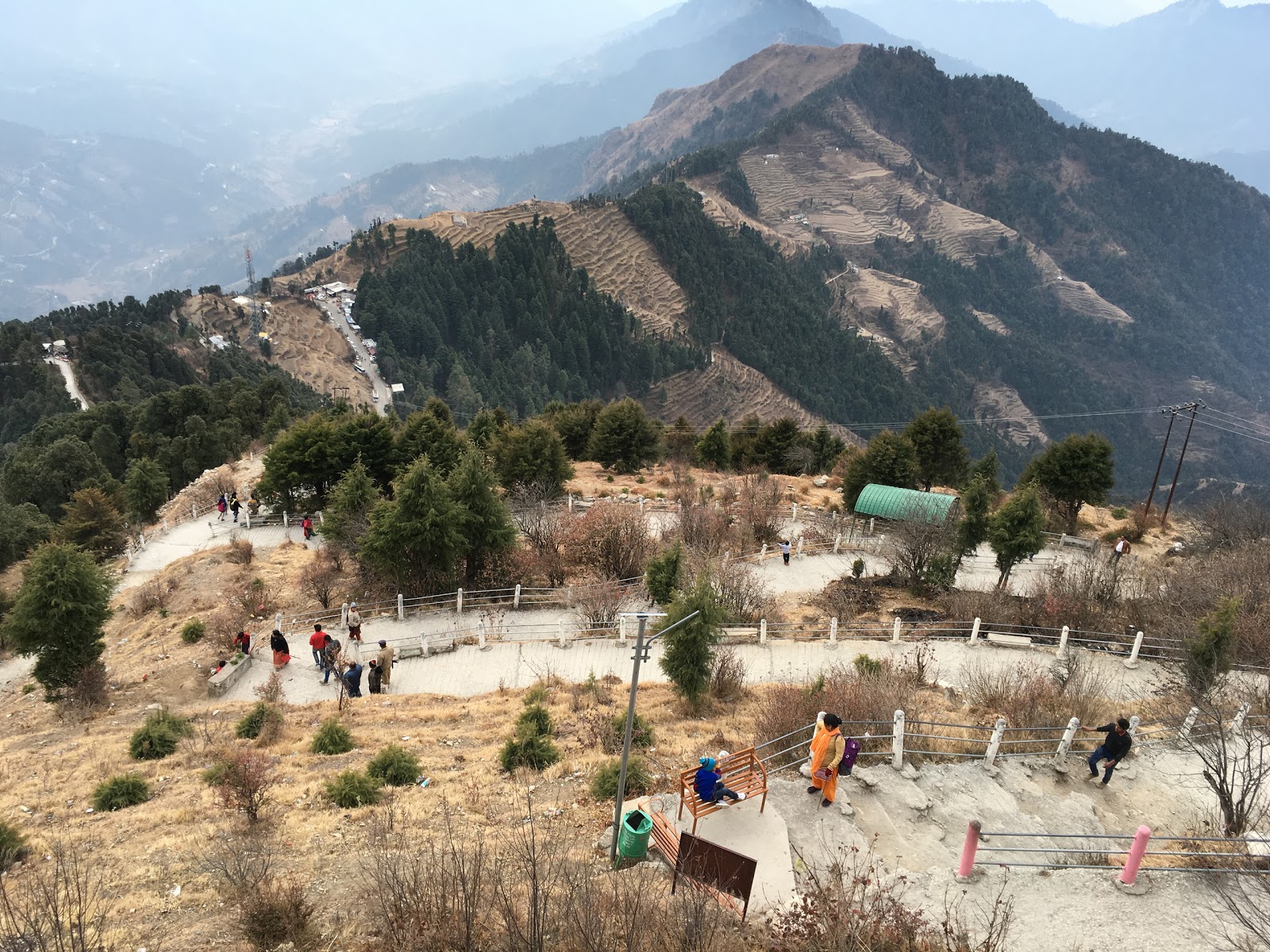 To reach Surkanda Devi, you must embark on a trekking journey that offers both spiritual and natural rewards. The trek typically starts from the village of Kaddukhal, about 34 kilometers from Mussoorie. The route takes you through dense forests, lush meadows, and scenic vistas. En route, you'll encounter a small lake called "Sarbari" adding to the trek's charm.
The Temple's Splendor
The Surkanda Devi Temple is a simple, yet captivating structure, constructed in the traditional Garhwali style. Additionally, the idol of Goddess Parvati, adorned with garlands and ornaments exudes an aura of tranquility. Moreover, the panoramic view from the temple is awe-inspiring providing a glimpse of the snow-capped peaks of the Himalayas.
Spiritual Significance
Surkanda Devi Temple is a place of worship and reflection for devotees seeking solace and spiritual awakening. The temple witnesses a significant influx of pilgrims, especially during the Ganga Dussehra festival, when thousands of devotees throng to seek the goddess's blessings.
Also read Mukteshwar Mahadev Temple in Uttarakhand
Local Cuisine and Culture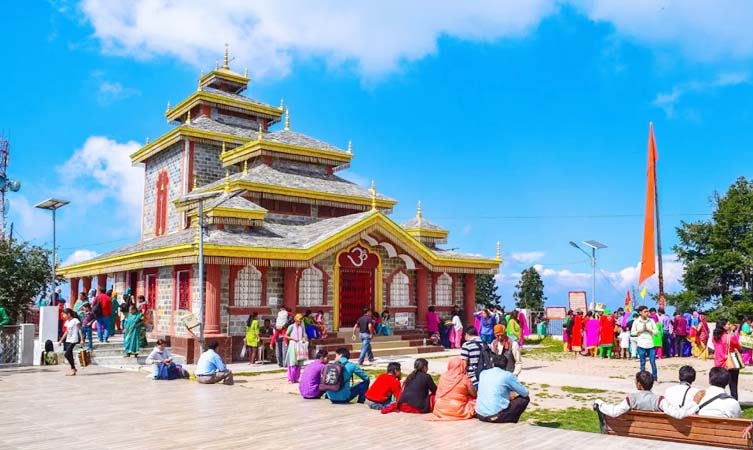 As you trek to Surkanda Devi, seize the opportunity to savor the local cuisine and immerse yourself in the rich culture of the region. The Garhwali culture, renowned for its warm hospitality, offers a chance to indulge in traditional Garhwali dishes such as "Aloo Ke Gutke" and "Urad Dal Parantha" in the nearby villages. Additionally, engaging with the locals, gaining insights into their way of life and experiencing their folk dances and music will enrich your journey further.
Also read Kamrunag Temple: Unraveling the Magic in Himachal Pradesh
Trekking in Different Seasons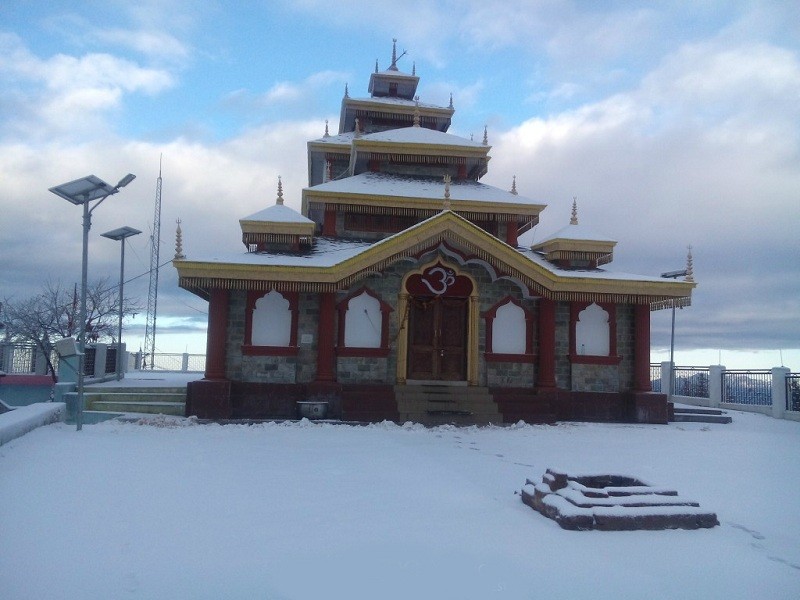 Surkanda Devi offers a different charm in each season. While summer provides pleasant weather and vibrant green landscapes, winter blankets the area in pristine snow, creating a winter wonderland. Trekking during the monsoon however, can be challenging due to slippery trails. Choose your time of visit wisely to experience the trek in the season that resonates most with your preferences and interests.
Conclusion
A visit to Surkanda Devi Temple in Uttarakhand is not just a trek it's a journey of the soul. The serene surroundings, the spiritual aura and the sheer natural beauty make it a must-visit destination for those seeking both adventure and inner peace. Whether you're a devout pilgrim or a nature enthusiast, this trek will leave an indelible mark on your heart and soul.
Thanks for reading.
Trendphobia brings you content that aims to inspire and excite you to live an adventurous and fulfilling life. Stay updated with new trends and ideas and follow trendphobia.
You may also read:
Exploring Nainital's Top 5 Cafes: A Culinary Adventure in the Hills
Shikari Devi Temple: A Journey to Remember
Shivya Nath: Unleashing the Wanderlust