Hey readers! Welcome to Trendphobia travel blogs. If you're looking for a serene and beautiful place to escape the hustle and bustle of city life Fagu in Shimla is the perfect destination. This charming Himalayan village offers breathtaking views, lush greenery and a chance to experience the peaceful side of life in the mountains. Let's take a closer look at what makes Fagu so special in simple words.
Scenic Beauty
Fagu is a small village located just 22 kilometers from Shimla, the capital of Himachal Pradesh in India. What sets it apart are the stunning views of the Himalayan mountains that you can enjoy from here. The landscapes are like a dream, with thick forests, apple orchards and terraced fields covering the hills. It's a photographer's paradise offering postcard-worthy scenes at every turn.
Pleasant Weather
Fagu is a year-round destination but it's most famous for its pleasant climate during the summer and early autumn. While the plains might be sweltering Fagu offers a refreshing break with cool and comfortable temperatures. It's the ideal escape from the scorching heat.
Also read Sethan Valley in Manali: Exploring the Enchanting
Adventure Opportunities
If you're an adventure enthusiast Fagu has some exciting activities in store. You can go trekking and explore the forest trails go horseback riding through apple orchards or simply take a leisurely stroll through the village to enjoy the tranquility.
Apple Orchards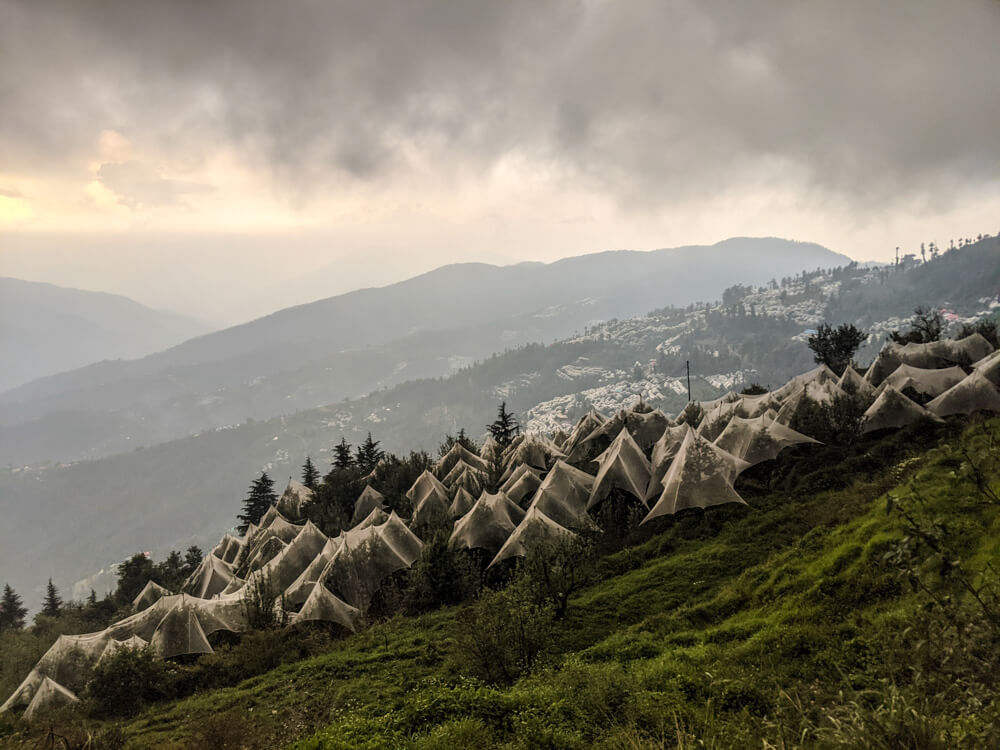 Fagu is famous for its apple orchards and you can take a walk among these orchards. The apples here are delicious and you might even get to pluck some fresh ones during the apple-picking season.
Sightseeing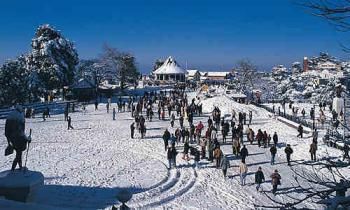 While Fagu itself is a sight to behold, you can also explore nearby attractions. Places like Kufri, Narkanda and Mashobra are just a short drive away.
Ideal for Relaxation
Fagu is the perfect place to unwind. You can sit back, relax, read a book or simply soak in the beauty of nature. It's a peaceful retreat for those who want to escape the chaos of daily life.
Nutshell
Fagu is a hidden gem in the lap of the Himalayas, offering stunning views, a pleasant climate and a break from the ordinary. If you're looking for a simple and peaceful getaway Fagu, Shimla should be at the top of your travel list.
Thanks for reading.
Trendphobia brings you content that aims to inspire and excite you to live an adventurous and fulfilling life. Stay updated with new trends and ideas and follow trendphobia.
You may also read:
Kamrunag Temple: Unraveling the Magic in Himachal Pradesh
Shikari Devi Temple: A Journey to Remember
Signature Cafe in Delhi: A Taste of Delight
Laxmi Nagar, Delhi: A Vibrant Neighborhood
Connaught Place: Delhi's Cool Hub