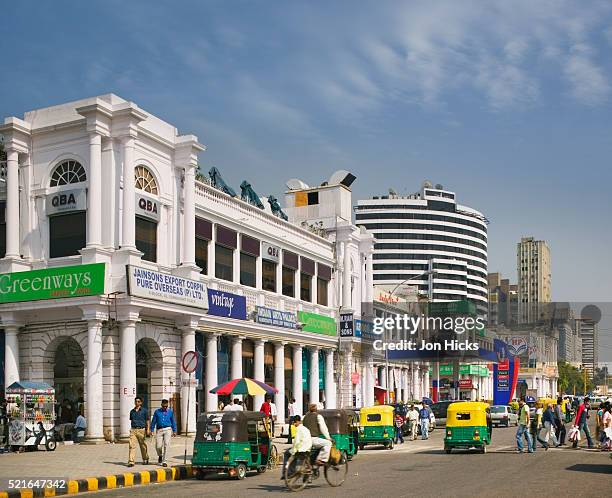 "Hey travelers! Welcome to Trendphobia blog, where I take you on exciting adventures around the world. Today, we find ourselves in the heart of New Delhi, ready to explore the vibrant neighborhood of Connaught Place, also known as CP. Get ready for a journey filled with history, shopping, delicious food, and unforgettable experiences. Let's dive right into the wonders of Connaught Place!"
---
Relax and Savor Tea at Oxford Cha Bar in CP
Oxford Cha Bar, located in CP, is a perfect place to unwind with a cup of tea. With a variety of teas from around the world and delicious snacks like sandwiches and pizzas, you can enjoy a leisurely break. The adjacent bookstore also offers an impressive collection of books in different languages and genres.
Also read related articles : Exploring the Hidden Gems of Chandni Chowk
Discover Historical Marvels at Your Own Pace in Connaught Place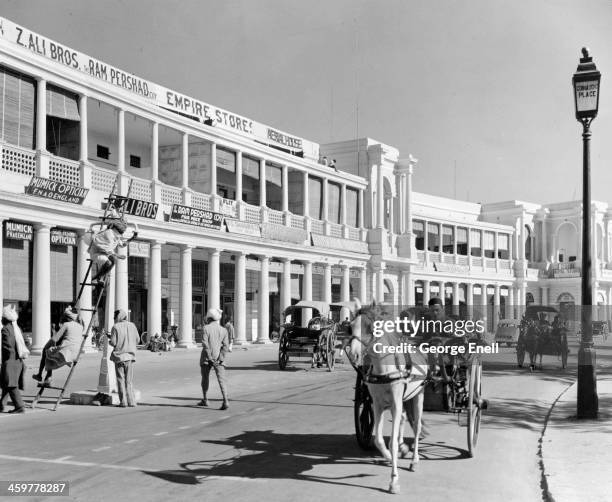 If you have a passion for history and architecture, this place won't disappoint you. Visit Agrasen Ki Baoli, a 14th-century stepwell that served as a water reservoir and social hub. Capture stunning photographs against its ancient brick walls. Don't miss Jantar Mantar, an astronomical laboratory that provides accurate time and date calculations.
Read more like this: Exploring India's Last Village – Mana Village in Uttarakhand
Shop Till You Drop Here
CP is a shopper's paradise, catering to all budgets. From luxury brand boutiques to street vendors, you can find everything from clothing and accessories to home decor and handicrafts. Explore the inner circle for renowned brands like Puma, Van Huesen, Lifestyle, and H&M. For bargain hunters, Janpath Market and Palki Bazaar are great options.
Step Back in Time with Vintage Cinema
Experience the charm of vintage cinema here. Visit theaters like Rivoli Cinema and Odeon, which have retained their classic appeal. Though they have been renovated, these cinemas still exude an old-world vibe. Immerse yourself in the magic of Indian cinema's early days.
Indulge in Food and Drinks at Odean Social in Connaught Place
Odean Social, one of CP's best restaurants, offers a unique combination of good music, delicious food, and flavorful drinks. With its diverse menu and school-themed ambiance, it's the perfect place to satisfy your cravings and enjoy a memorable dining experience. Dance the night away and create unforgettable moments.
Conclusion:
Connaught Place is a vibrant neighborhood in Delhi that has something for everyone. Whether you want to relax with a cup of tea, explore historical sites, shop for unique finds, experience vintage cinema, or indulge in mouthwatering food and drinks, CP has it all. Make sure to visit this dynamic area during your trip to Delhi and embrace the excitement and energy it offers.
I hope you've enjoyed exploring this lively neighborhood with Trendphobia Until our next adventure, keep exploring and embracing the wonders of the world. Safe travels!"
Love reading about more places like these? Check out:- Kasol: A Backpacker's Paradise in Himachal Pradesh