Hey readers! Welcome to Trendphobia travel blogs. Nestled in the heart of the Garhwal Himalayas in Uttarakhand, Auli is a pristine hill station that beckons travelers with its natural beauty, captivating landscape and thrilling adventure opportunities. Known for its powdery snow slopes Auli is a paradise for skiing enthusiasts but its charm extends beyond just winter sports. In this blog post, we will explore what makes Auli a must-visit destination and what you can expect when you plan a trip to this stunning locale.
Winter Wonderland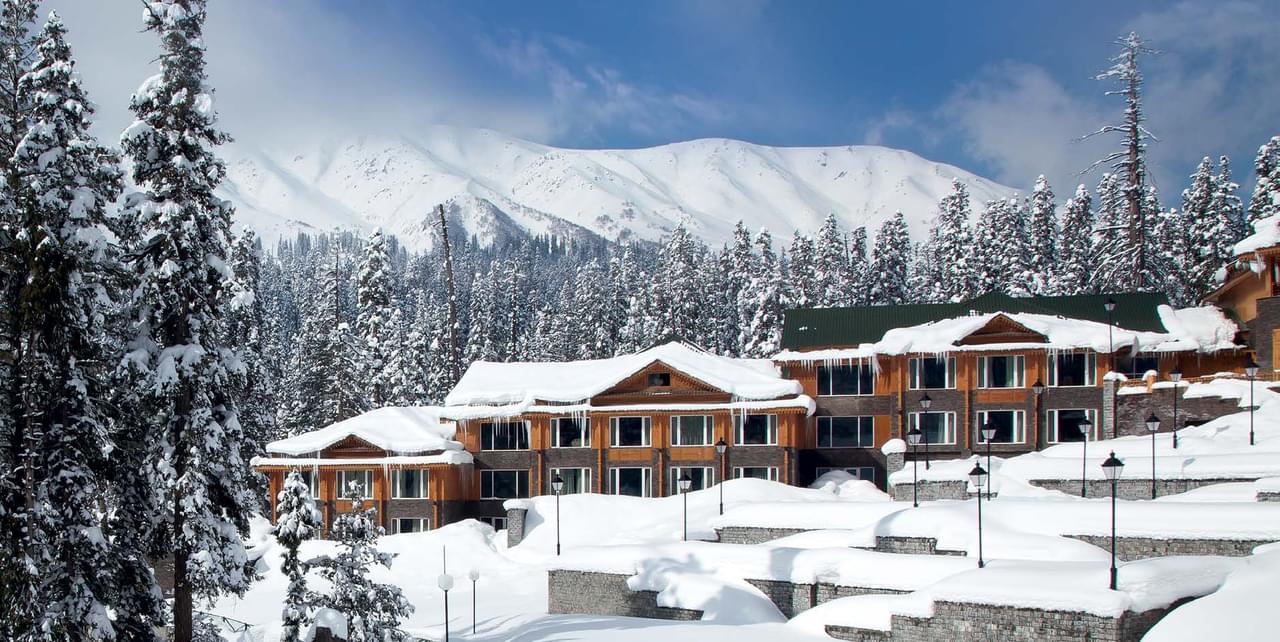 Auli's claim to fame is its snow-covered slopes, which make it one of the best skiing destinations in India. From December to February, the region receives heavy snowfall transforming it into a winter wonderland. Whether you're an experienced skier or a novice the well-maintained slopes and expert instructors ensure that you have an unforgettable skiing experience.
Spectacular Views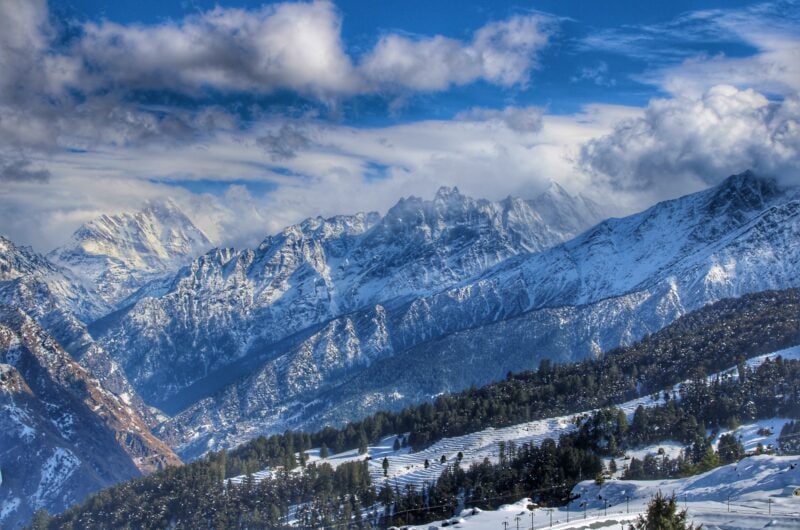 Auli offers panoramic views of some of the most majestic peaks in the Himalayas, including Nanda Devi, Kamet and Mana Parvat. The clear crisp mountain air and the sight of the snow-clad peaks create a breathtaking atmosphere that will leave you mesmerized.
Also read Surkanda Devi: A Journey to Serenity in Uttarakhand
The Auli Ropeway
For those who want to soak in the beauty of Auli without skiing the Auli Ropeway is a must-try. It's one of the highest and longest ropeways in Asia, providing a bird's-eye view of the pristine landscape. The journey offers a unique perspective of the surrounding hills, making it an experience you won't want to miss.
Trekking and Hiking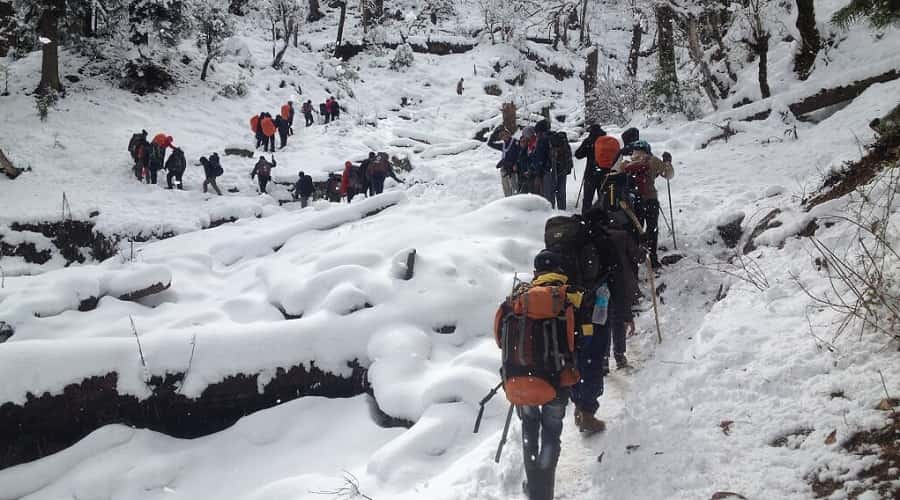 Auli is not just about skiing it also offers excellent trekking and hiking opportunities. The Kuari Pass Trek is a popular choice, taking you through dense forests and lush meadows eventually leading to a vantage point that offers awe-inspiring views of the Himalayas.
Auli Artificial Lake
The Auli Artificial Lake is a marvel of engineering. It was created to provide artificial snow for skiing when natural snowfall is insufficient. During winter the lake freezes, adding to the charm of the region. Visitors can enjoy a serene walk around the lake capturing the stunning reflections of the surrounding peaks.
Gurso Bugyal
Just a short trek away from Auli lies Gurso Bugyal, a vast meadow that bursts into vibrant colors during spring and summer. It's a paradise for nature lovers, with a rich diversity of flora and fauna and offers a peaceful escape from the hustle and bustle of city life.
Also read Exploring Nainital's Top 5 Cafes: A Culinary Adventure in the Hills
Local Cuisine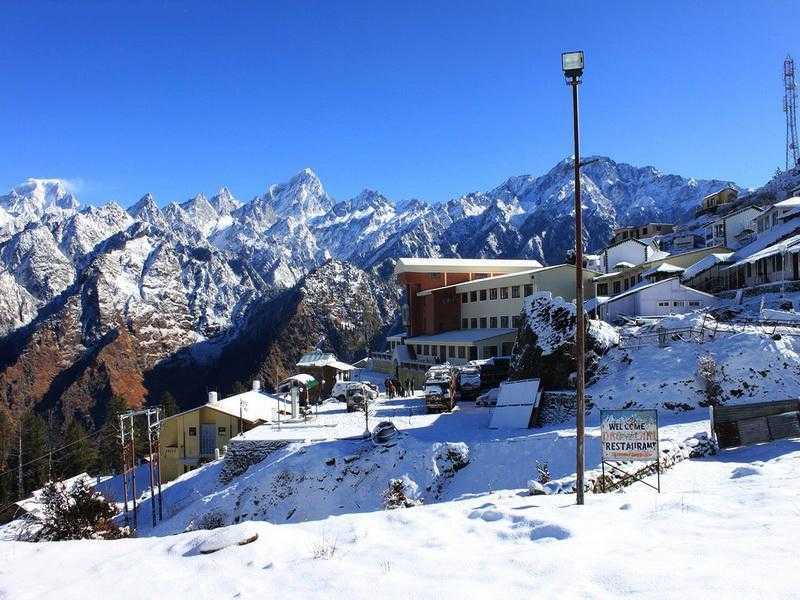 No trip to Auli is complete without savoring the local cuisine. Enjoy piping hot Garhwali dishes like Aloo Ke Gutke, Urad Ke Pakode and Mandua Ki Roti while taking in the serene surroundings. The food here is not only delicious but also an essential part of the local culture.
Accommodation
Auli offers a range of accommodation options, from budget-friendly guesthouses to luxury resorts. Staying amidst the snow-clad peaks can be a surreal experience so choose your accommodation wisely to make the most of your trip.
Conclusion
Auli Uttarakhand, is a destination that offers a perfect blend of adventure and serenity. Whether you're an adrenaline junkie seeking thrilling activities or a nature lover in search of tranquility it has something for everyone. So, pack your bags don your warmest winter attire and embark on a journey to this snow-covered paradise in the lap of the Himalayas. Auli awaits ready to enchant you with its unmatched beauty and adventure opportunities.
Trendphobia brings you content that aims to inspire and excite you to live an adventurous and fulfilling life. Stay updated with new trends and ideas and follow trendphobia.
You may also read:
Exploring Nainital's Top 5 Cafes: A Culinary Adventure in the Hills
Shikari Devi Temple: A Journey to Remember
Shivya Nath: Unleashing the Wanderlust