Hey readers! Welcome to Trendphobia travel blogs. Nestled in the lap of the Nilgiri Hills in the southern state of Tamil Nadu Ooty is a picturesque hill station that has been captivating travelers for generations. Known for its lush green landscapes pleasant climate and colonial charm Ooty is a popular destination for nature enthusiasts, honeymooners and anyone seeking a break from the hustle and bustle of city life. In this blog, we'll explore the beauty, culture and attractions that make Ooty a must-visit destination in India.
The Natural Beauty of Ooty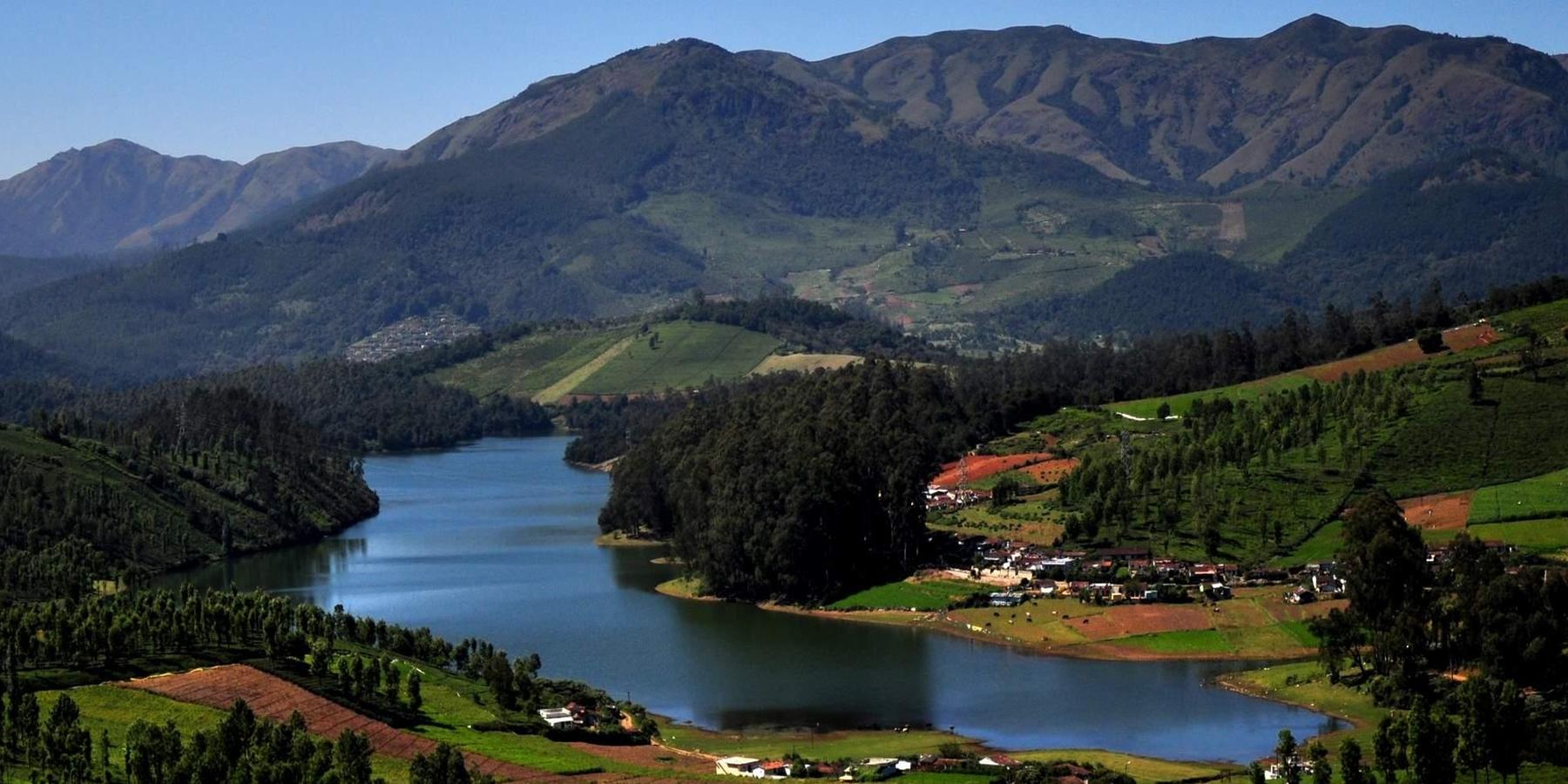 Botanical Gardens: One of the first attractions that greet you in Ooty is the Government Botanical Gardens. Spread over 55 acres these gardens are home to a diverse collection of plants including rare orchids ferns and a vast variety of roses.
Ooty Lake: A picturesque lake situated in the heart of the town Ooty Lake offers paddle boating and a peaceful promenade. The lush greenery surrounding the lake and the clear waters make it an ideal spot for relaxation and photography.
Doddabetta Peak: For panoramic views of the Nilgiri Hills a visit to Doddabetta Peak is a must. At an altitude of 8,606 feet (2,624 meters) it's the highest point in the Nilgiri Range. The observatory at the peak provides a fantastic vantage point to take in the stunning landscapes.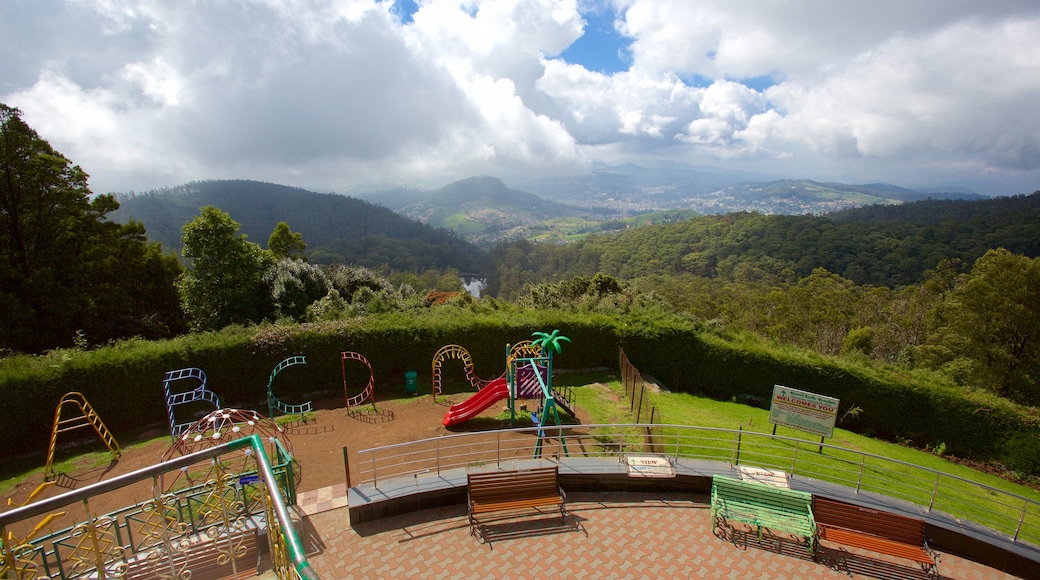 Rose Garden: Ooty is often referred to as the "Queen of Hill Stations" and the Rose Garden with its collection of over 20,000 varieties of rose adds to the regal charm. This garden is a delight for flower enthusiasts.
Tea Gardens: Ooty is surrounded by lush tea estates that produce some of India's finest tea. Take a guided tour of these estates to learn about the tea-making process from plucking the leaves to processing them.
Also read Siliguri: Gateway to the Northeast
Colonial Heritage and Architecture
Ooty has retained much of its colonial charm thanks to its history as a British hill station. Stroll through the town and you'll encounter colonial-era buildings churches and bungalows. Some noteworthy sites include:
St. Stephen's Church: Built in 1829 this is one of the oldest churches in southern India. Its stunning stained glass windows and Gothic architecture make it a fascinating place to visit.
Nilgiri Mountain Railway: A UNESCO World Heritage Site this historic railway line takes you on a scenic journey through the Nilgiri Hills. The steam locomotive and charming stations along the route provide a glimpse into the past.
Stone House: This is the first bungalow constructed in Ooty. Built in 1822 by John Sulliva it's a fine example of colonial architecture and is now the Government Arts College.
Also read Prashar Lake: A Hidden Gem
Cultural Experiences
Toda Tribe: Learn about the indigenous Toda tribe and their distinctive culture. You can visit a Toda village to see their unique huts and handicrafts.
Ooty Flower Show: If you visit in May don't miss the annual flower show where you can witness breathtaking floral arrangements and exotic plant displays.
Culinary Delights: Relish South Indian cuisine especially the aromatic biryanis and dosas at local eateries. Also don't forget to try the famous Ooty chocolates and homemade jams.
Conclusion
Ooty is a place where nature's beauty colonial history and vibrant culture come together in perfect harmony. Whether you're exploring the lush landscapes enjoying a ride on the Nilgiri Mountain Railway or savoring the local cuisine Ooty has something to offer every traveler. Plan your visit to this charming hill station and immerse yourself in the serenity and beauty of the Nilgiri Hills.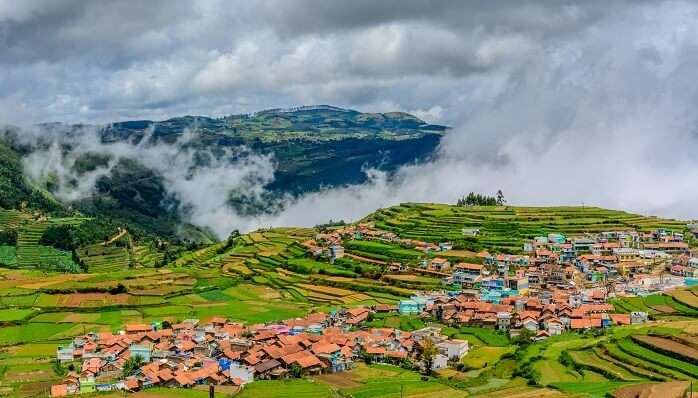 Thanks for reading.
Trendphobia brings you content that aims to inspire and excite you to live an adventurous and fulfilling life. Stay updated with new trends and ideas and follow trendphobia.
You may also read:
Jaisalmer Rajasthan: Discovering its Golden Beauty
Varanasi: The Spiritual Heart of India
Chambal Riverfront: Discovering its Enigmatic Beauty
Shikari Devi Temple: A Journey to Remember
Shivya Nath: Unleashing the Wanderlust