Hello readers! Welcome to Trendphobia travel blogs. Delhi, a bustling metropolis known for its rich history and vibrant culture, has also embraced a growing trend of dog-friendly cafes. For pet owners, these establishments offer a wonderful opportunity to spend quality time with their furry companions while savoring delicious food and beverages. In this blog, we'll take you on a delightful journey through some of the best dog-friendly cafes in Delhi, where wagging tails and tasty treats await.
Puppychino: Where Dogs Rule the Roost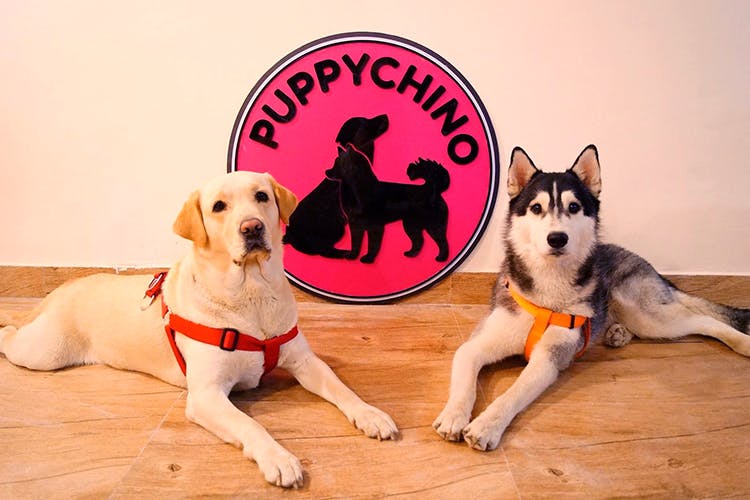 Nestled in the heart of Shahpur Jat, Puppychino holds the distinction of being one of Delhi's pioneering dog cafes. Upon entering, you'll notice the friendly atmosphere designed to cater to both canines and their human companions. The cafe boasts an extensive menu of delectable dishes for you and a special doggie menu that will leave your furry friend's tail wagging with joy. From dog-safe ice creams to nutritious treats, Puppychino has it all. Let your pup explore the designated play area while you indulge in scrumptious delights.
Off the Leash: Where Dogs Run Free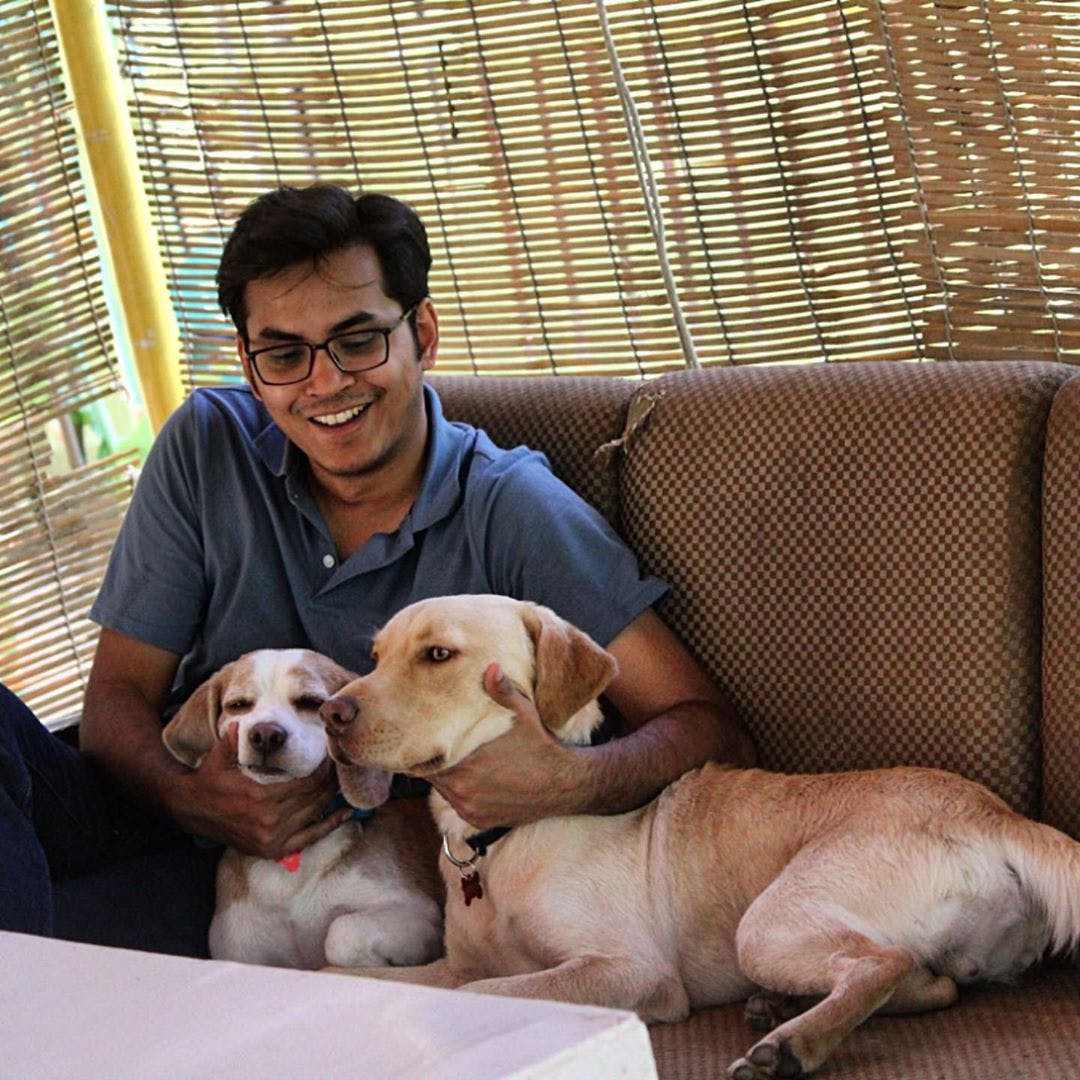 GK-1 is home to Off the Leash, a pet-friendly paradise that goes above and beyond to accommodate your four-legged family members. With an outdoor seating area specifically designed for pets, this cafe ensures your canine companion has a comfortable and safe space to enjoy while you sip on your coffee. The cafe's menu is a delight for both humans and dogs alike, offering a variety of cuisines and treats for every taste. Treat your furry buddy to their own bowl of fresh water and watch them make friends with other canine visitors.
You may also raed Exploring Majnu Ka Tilla: A Little Tibet in Delhi
Diggin: An Enchanting Garden Retreat
If you're seeking an enchanting garden-themed cafe to unwind with your dog, Diggin has got you covered. With branches in both Anand Lok and Chanakyapuri, this charming cafe welcomes pets in its lush outdoor settings. The picturesque ambiance makes it an ideal spot for peaceful mornings or lazy afternoons with your fur baby. While you savor the mouthwatering dishes, your pet can revel in the greenery and friendly company of other dogs.
Jugmug Thela: A Quaint Hideaway in Champa Gali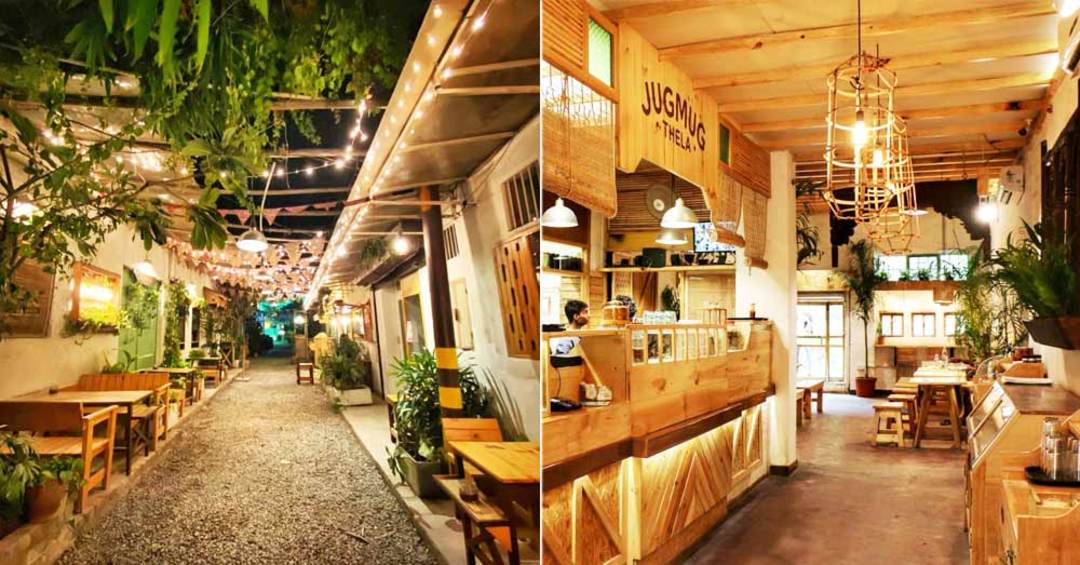 Tucked away in the artsy lane of Champa Gali, Saket, Jugmug Thela is a charming cafe that welcomes dogs with open arms. The cafe's rustic and bohemian ambiance provides a tranquil setting for you and your pet to unwind. Enjoy their freshly brewed coffee and delectable sandwiches while your dog basks in the loving atmosphere.
You may also read Exploring the Quirky and Delicious Cafes of Champa Gali Saket, Delhi
Cafe Soul Garden: Serenity and Paw-sitivity
Another pet-friendly gem in South Delhi, Cafe Soul Garden in Dwarka Sector 7, is a serene oasis that offers a peaceful escape from the city's hustle and bustle. The cafe's tranquil garden setting is perfect for you and your pet to relax and soak in the natural ambiance. Enjoy their assortment of teas and healthy snacks while your dog explores the green surroundings.
According to trendphobia Delhi's dog-friendly cafes present the perfect opportunity for pet owners to enjoy quality time with their furry companions while enjoying delicious food and a warm, welcoming atmosphere. Whether you're exploring the heart of the city or its quieter corners, these cafes offer delightful experiences for both you and your dog. Remember to follow the cafe's guidelines and etiquettes to ensure a pleasant experience for everyone involved. So, the next time you plan to catch up with friends or relax on a lazy weekend, bring your furry buddy along and embark on an unforgettable journey of wagging tails and mouthwatering treats.
Frequently asked questions and answers
Q: Do dog-friendly cafes offer special menus for dogs?
A: Yes, many dog-friendly cafes in Delhi offer special menus catering to dogs. These menus often include treats, dog-safe ice creams and other canine-friendly delicacies.
Q: Can I bring my dog inside the cafes?
A: Most dog-friendly cafes in Delhi allow well-behaved dogs in their outdoor seating areas. However, it's always a good idea to check with the cafe in advance to ensure their pet policy and to avoid any misunderstandings.
Q: Are there any rules or etiquettes I should follow when visiting a dog-friendly cafe?
A: Yes, when visiting a dog-friendly cafe, it's essential to clean up after your dog, ensure they are well-behaved around other guests and respect any specific rules set by the cafe. Always keep your dog under control and be considerate of other patrons.
Thanks for reading.
You may also read