"Hello, fellow travelers! Welcome to Trendphobia, your ultimate guide to creating unforgettable shopping experiences. Let's explore to the vibrant city of Noida, where shopping dreams come true! In this exciting blog of Trendphobia we'll take you on a virtual tour of the best shopping malls in Noida, offering a shopaholic's paradise like no other. From high-end fashion brands to delectable dining options and thrilling entertainment, Noida's malls have something for everyone. So grab your shopping bags and get ready to explore the retail wonders of Noida!"
DLF Mall of India – Indulge in Retail Bliss
Experience the epitome of shopping luxury at the DLF Mall of India. Located in Sector-18, Noida, this sprawling mall covers an impressive 2 million square feet of retail space. Discover five distinct zones spread across seven floors, offering an array of fashion stores, delightful dining options, and exciting entertainment arenas. With over 330 brands to choose from, including 100 renowned fashion brands, as well as 75 enticing food and beverage outlets, DLF Mall of India guarantees an unforgettable shopping experience. Prepare to be dazzled by the first-ever Destination Mall in the country.
Location: Strategically located next to the Radisson hotel in Sector-18.
Stay connected with Trendphobia to explore a wide range of articles like : 5 Places to Visit in Haridwar in One Day
The Great India Place (TGIP) – Where Shopping Dreams Come True
Immerse yourself in retail wonderland at The Great India Place (TGIP). Situated in Sector-38, Noida, TGIP has garnered acclaim for its impressive footfall, captivating ambiance, and exceptional customer service. Spanning over 9.47 lakh square feet, this mall houses 258 brand stores and over 25 food and beverage outlets. Indulge in a variety of delectable cuisines and explore the diverse shopping options available. TGIP also offers an enthralling entertainment experience, with 7D movies, a 6-screen Carnival Cinema, virtual gaming, and thrilling rides. Get ready for a shopper's paradise.
Location: Conveniently located near the Sector-18 Metro Station and Botanical Garden Metro Station.
Gardens Galleria – The Trendsetter's Haven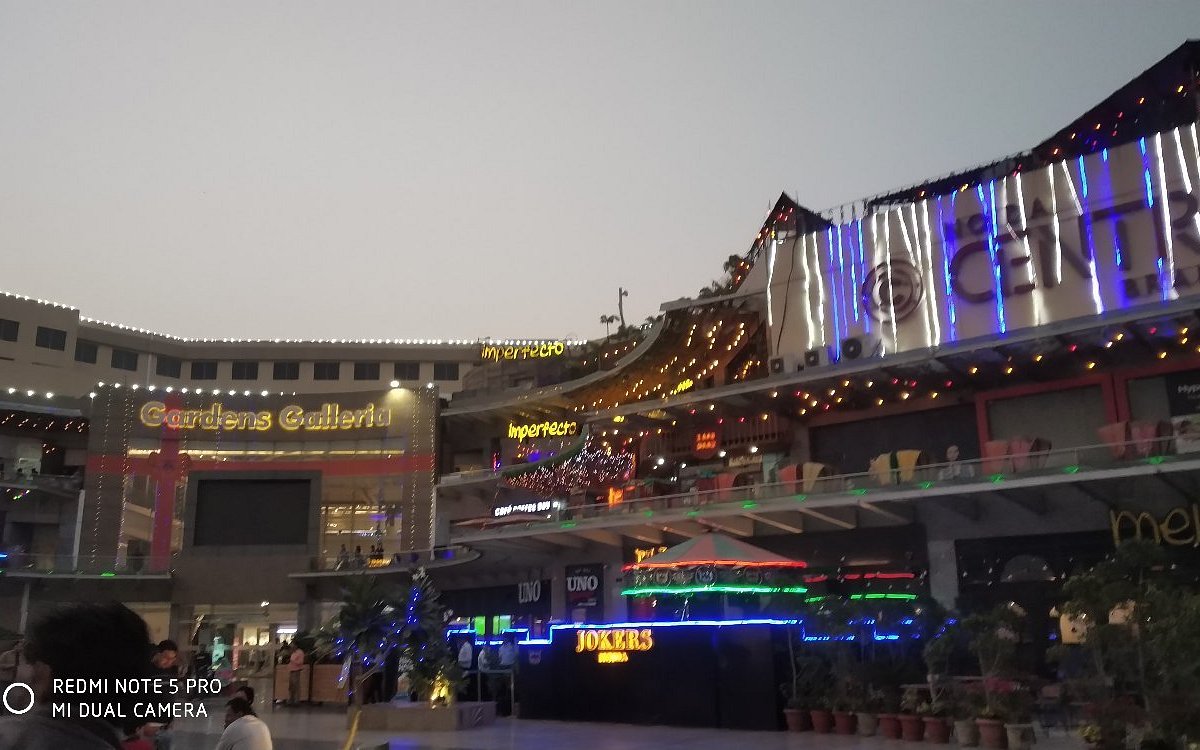 Discover the latest addition to Noida's mall scene – Gardens Galleria. Adjacent to the renowned GIP Mall in Sector-38, this trendy destination caters to the discerning tastes of the young crowd. With a wide range of restaurants and cafes, Gardens Galleria is the perfect venue for parties and gatherings. Experience the nightlife as many pubs remain open until 1 AM. Indulge in the offerings of popular establishments like Time Machine, Lord of the Drinks, Tito's Goa, and more. In addition to the dining options, Gardens Galleria is home to esteemed clothing brands such as Shopping Central, providing a well-rounded shopping experience.
Location: Conveniently located next to Sector-18, GIP Mall, and near the DND Flyway.
Thought-provoking read that you won't want to miss Explore Trendy Fashion and More at Sarojini Nagar Market in Delhi
Wave Centre Stage Mall – Where It All Began
Step into Noida's mall history at Wave Centre Stage Mall. Located in the heart of Sector-18, this mall holds the distinction of being the first world-class mall in the area. While newer malls have emerged, Wave Centre Stage Mall continues to captivate shoppers with its diverse range of shops, restaurants, and the iconic Wave cinema – Noida's first multiplex. Immerse yourself in the charm and nostalgia of this beloved shopping destination.
Location: Situated in Sector-18, Noida.
Logix City Center Mall – Your Comprehensive Shopping Oasis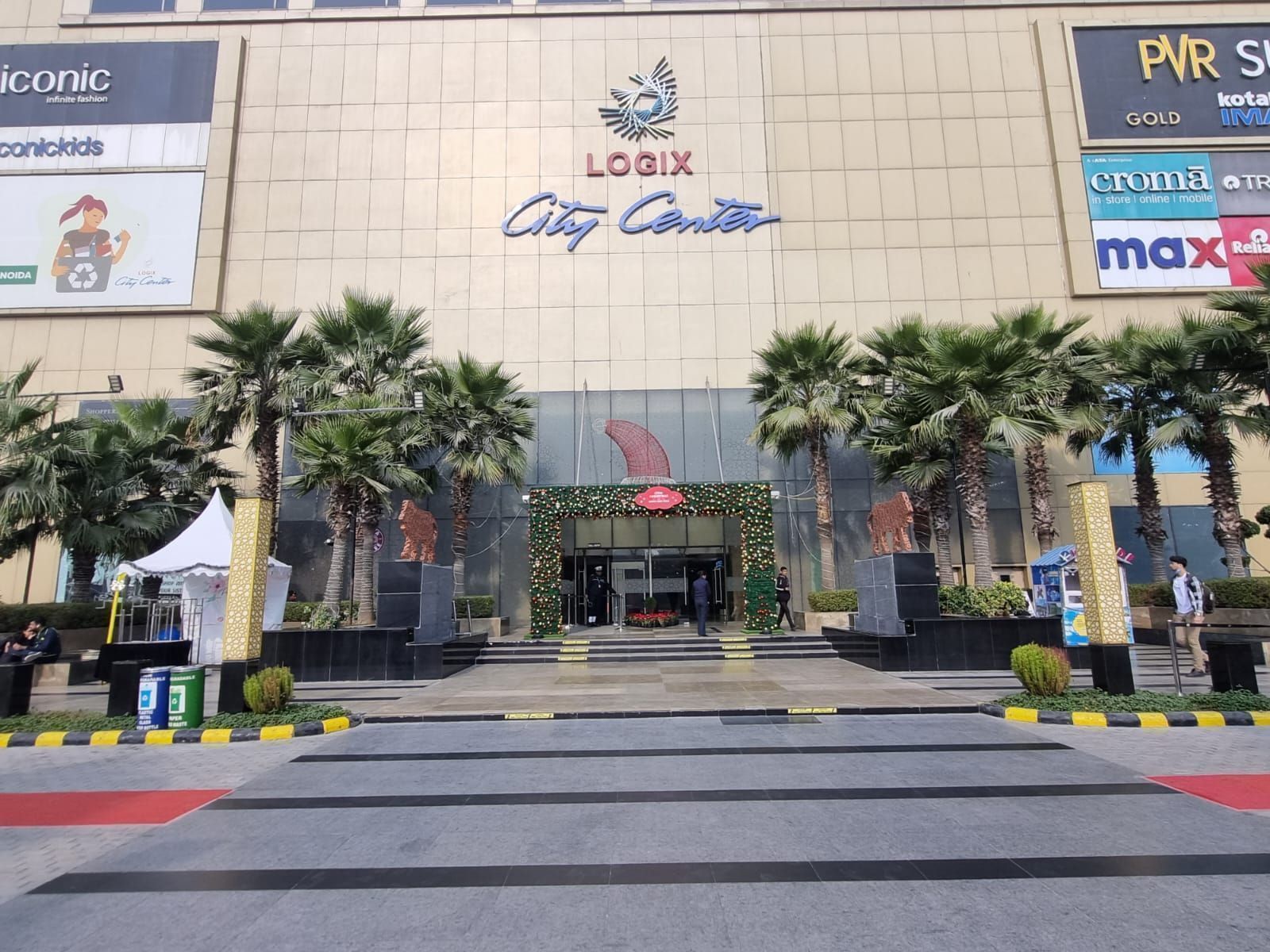 Prepare for an unparalleled shopping and entertainment experience at Logix City Center Mall. Constructed by the prestigious Logix Group, this expansive mall in Sector 32 boasts 6 lakh square feet of retail space. Explore an exclusive shopping and entertainment area, a 5-star deluxe hotel, corporate offices, and serviced apartments. The mall's crown jewel is the largest PVR Entertainment City, featuring India's Biggest Superplex with 15 screens, including PVR IMAX and 4DX. Indulge in a culinary journey at the lavish food court, offering the best culinary delights from around the world. With an annual footfall of 1.4 million, Logix City Center Mall is a must-visit for all your lifestyle needs.
Location: Conveniently situated next to Noida City Centre Metro Station.
Conclusion:
As we conclude this incredible journey through Noida's shopping malls, we hope you've been inspired to plan your next shopping spree in this bustling city. From the iconic DLF Mall of India to the trendy Gardens Galleria and everything in between, Noida's malls offer a plethora of choices for every shopaholic. Whether you're a local resident or a visitor from nearby cities, Noida's malls are a must-visit destination. Thank you for reading this blog on Trendphobia Bye next time, happy shopping!
Don't forget to stay tuned to Trendphobia for more exciting travel adventures and tips. We'll continue to bring you the latest insights and recommendations to make your high school travel experiences truly unforgettable. Until next time, happy shopping and happy travels!
Check out our trending post that you won't want to miss!
Connaught Place: Delhi's Cool Hub
Discovering Delhi's Hidden Treasure: Agrasen ki Baoli
EOD Adventure Park is the Perfect Place for Thrill-Seekers
Khan Market: A Posh Haven for Shopaholics and Foodies